SelectSafety is an Environmental, Health and Safety industry (EHS) resource that helps individuals and businesses understand safety issues, follow safety best practices and choose high-quality safety products. From finding the right helmet for a child to protecting your employees from workplace hazards, we're here to help.
SelectSafety was founded in 2020 as a trusted resource for:
Businesses and employees involved in hazardous industrial and workplace environments
Individuals interested in maximizing the safety of their homes, sports, outdoors, parenting, travel, self-defense, survival and other activities
SelectSafety was created to answer common safety questions, improve safety in the home and workplace, and help you discover the best safety products and services for your needs.
SelectSafety offers:
High-quality safety articles on EHS, workplace safety, fire safety, industrial safety, home safety, survival & prepping, welding safety, cutting safety, fall protection, travel safety, eye safety, personal safety, outdoor safety, automotive and RV safety, and water safety.
Marketing and PR solutions for safety companies
Free safety resources, including image libraries, safety data & statistics, error code guides, and a safety company directory
Safety product buying guides
Over 2000 safety products
Product discounts from our industry partners
Connect With Us
Follow us on Twitter @SelectSafetyNet and LinkedIn
Our Team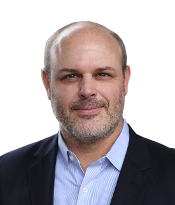 Lawrence Klamecki, Founder and Editor-in-Chief
Lawrence founded SelectSafety.net in 2020. He is a digital investor and consultant active in auto racing and outdoor sports, and is passionate about reducing head injuries in children and adults. He founded Racing4Vets, a 501(c)(3) nonprofit which assists injured U.S. military Veterans with brain injuries.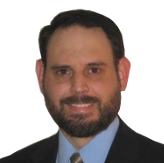 Nick Klamecki, Senior Editor and Safety Expert
Nick Klamecki is a certified Fire and Workplace Safety expert with 15 years experience in product research and testing. He has a degree from U.C. Davis, is an active outdoorsman and spent years ensuring the safety of special needs children. Nick researches and tests safety products and provides advice on their safe use. Read Nick's articles here.
Our Writers
SelectSafety also employs expert writers and industry sources with specialized safety knowledge.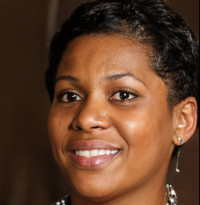 Rebecca Ross
Rebecca Ross an Environmental, Health and Safety (EHS) consultant. She focuses on hazardous materials, warehouse safety, fire safety, fall protection, head protection and workplace safety topics. Read Rebecca's articles here.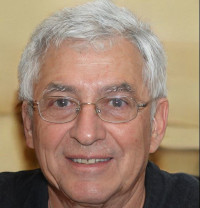 Leon Ashcraft
Leon Ashcraft is a Safety Instructor and consultant in Colorado with focus on OSHA, environmental health and safety, transportation safety, oil & gas, rescue operations and construction safety. Read Leon's articles here.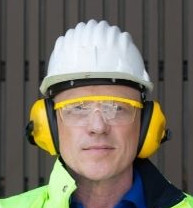 James S. Sylvester
James S. Sylvester is an experienced OSHA Safety Supervisor with years of experience in the construction and oil & gas industries. He focuses on workplace safety, occupational health and safety systems. Read James's articles here.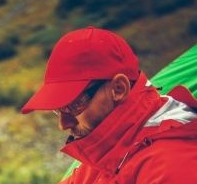 Jack (JT) Harrison
JT Harrison is an expert Survival Instructor, focused on wilderness and urban survival techniques. He writes about prepping, food, water, shelter and other essential steps to survive outdoors and in crisis situations. JT has been trekking, hunting, fishing and climbing for 20+ years in some of the harshest environments in the world. Read JT's articles here.
Contributors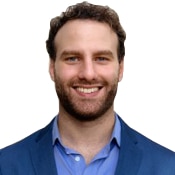 Nika Magradze
Nika designs graphics, handles our free image libraries and does safety product research.
Our Approach
Our goal is to deliver practical information that helps our readers understand and improve safety in their homes and workplaces. We create informative content that helps discover, evaluate and plan safety strategies and choose products that secure them from danger. Our goal is to provide you with practical, trustworthy safety knowledge.
Our approach is driven by primary research. We believe online information sources can only take you so far to evaluate high-impact risks and safety precautions. We regularly collaborate with recognized safety experts to ensure the information presented on SelectSafety.net is up-to-date, credible, authoritative and trustworthy.
We hope you get a lot of value from SelectSafety. We do our best to deliver high quality content for people who are serious about the safety of themselves, their loved ones and their employees.
SelectSafety.net is owned by FunnelProfit, LLC and is headquartered in San Rafael, CA.
Disclosures
SelectSafety.net is owned and operated by FunnelProfit LLC. FunnelProfit LLC participates in commercial affiliate programs and for-profit partnerships with other companies, and is a participant in the Amazon Services LLC Associates Program, an affiliate advertising program designed to provide a means for sites to earn advertising fees by advertising and linking to Amazon.com. FunnelProfit LLC is compensated for referring traffic and business to our partner companies, and for publishing, marketing and selling their products and services.
Contact Us
Please visit our Contact page to get in touch.