In this buying guide we discuss the detailed factors for choosing the right safety vest to protect yourself and your workers.
If you work in an industry which poses physical risk, then your safety needs to be taken seriously. A protective high-visibility safety vest is important to keep workers as safe as possible.
Also known as reflective vests, safety vests are used by a wide variety of professionals, including construction workers, police officers, and fire department personnel. 
With the help of a high-visibility safety vest, a person in a poor visibility environment can alert others around them of their presence and let them know they should be careful when working or maneuvering around other workers.
How Do Safety Vests Work?
Safety vest is a piece of wearable safety gear made of vinyl, polyester, or some other tough or water-proof material. These vests come in bright neon colors like yellow, orange, and green. These colors are unnaturally bright and help provide a stark contrast to the background. This means that the person wearing it can be easily seen.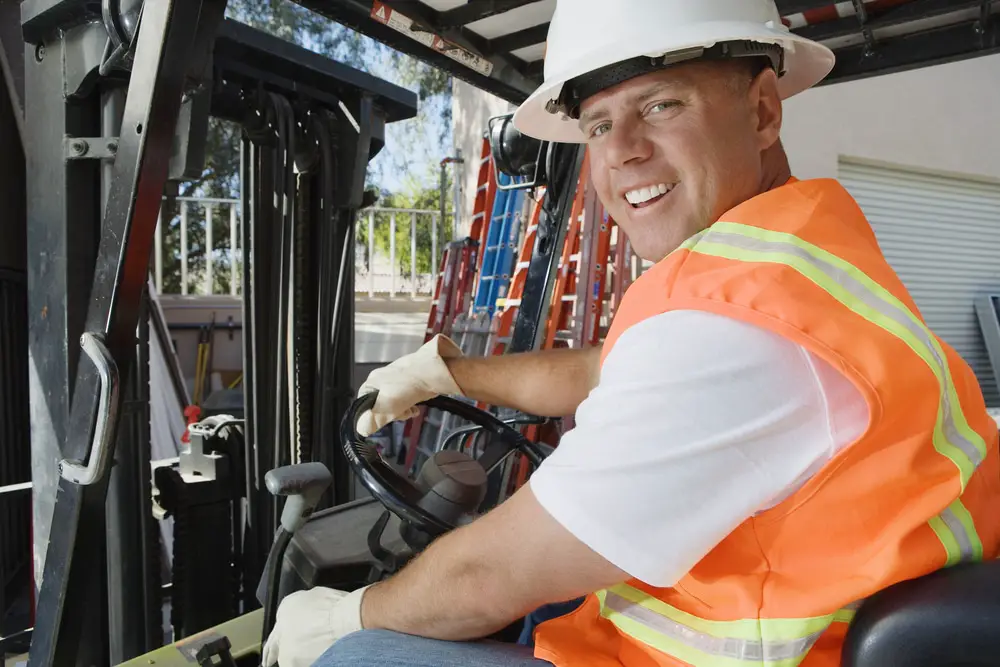 Some vests also come with highly reflective strips that increase the person's visibility in dim light conditions. This is very important if you are working in potentially hazardous conditions. For example, if you are working at a construction site and a heavy equipment operator fails to see, then it can lead to horrific accidents. That's why it is important that you wear safety gear like these.
Shopping for a high-visibility vest can be complicated since there are numerous factors you need to take into consideration which will increase the safety element of the vest.
The Standard for Safety Vests
When selecting your high-visibility vest, it is important that you determine whether it is certified by the American National Standards Institute. The ANSI/ISEA 107-2015 requires that safety vests:
Be functional, durable, and comfortable and meets the need of hazardous environment.
Meet the minimum background and combined-performance retro-reflective material.
Meet photometric and physical requirement for retro-reflective material
Properly labeled for Types and Classes of safety clothing.
Classification of Safety Vests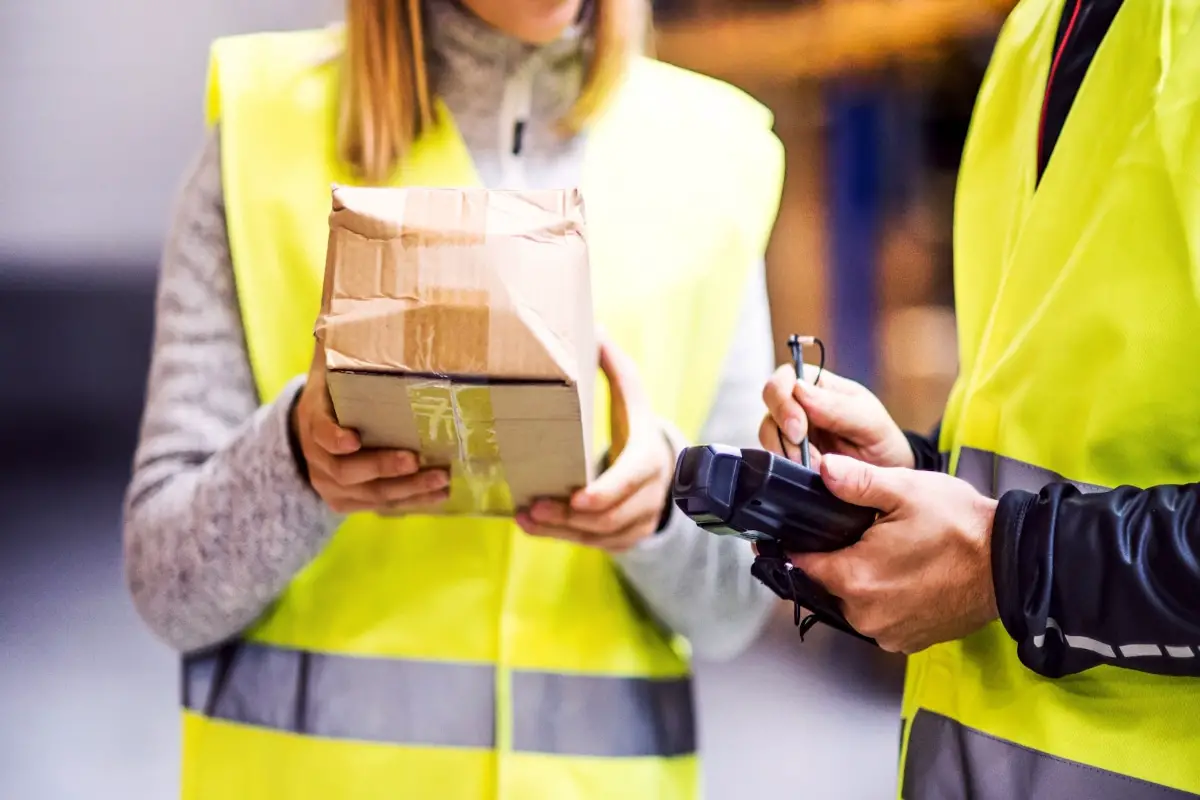 The ANSI provides three classifications for safety vests: Class 1, Class 2, and Class 3.
Class 1 Safety Vest
Class 1 Safety Vests are worn by people who work in low-risk environment, which still have a danger of accidents and injuries. These vests come with reflective tape that should be wrapped over the shoulders and around the middle. Class 1 vests are without sleeves and are worn on sites where traffic speed is no more than 25 mph and the work is usually done away from busy roads or heavy equipment.
People who wear these types of vests include supermarket cart attendants, warehouse workers and parking lot valets.
Class 2 Safety Vests
Class 2 Safety Vests are worn on higher-risk sites, including highways where traffic is moving at a maximum of 50mph. these vests are larger than Class 1 Vests as there is more potential danger and a higher need to be visible.
Class 2 safety vests need to have at least 775 square inches of hi-vis background fabric and at least 201 square inches of reflective material. These vests are typically worn by road survey crew, railroad workers, tool gate personnel, school crossing guards, traffic police, and airport ground crew.
Class 3 Safety Vests
Class 3 Safety vests are worn by people who work in high-risk environment where high speed and heavy traffic is common. These safety vests consist of a 1,240 square inches of high-vis background material and 310 square inches of reflective material. They also have short sleeves that make them look like T-shirts.
These vests are also good for low-light conditions and inclement weather. Workers who wear Class 3 Vests include roadway construction workers, emergency service personnel, and roadway construction workers.
Types of Safety Vests
The ANSI 2015 edition has listed three performance classes for clothing based on the amount of background and reflective material visible.
| | |
| --- | --- |
| Type | Used By |
| Type P | Public safety, Law enforcement, firefighters, EMTs in dangerous roadside, and off-road conditions. |
| Type R | Parking attendants, airport ramp workers, and towing drivers in high traffic areas, airports, roadways, toll gates, and parking lots. |
| Type O | Cart attendants, factory workers, or grocery workers in controlled indoor or outdoor environments. |
Type P
Type P safety garments are for Public Safety use and are Class 2 and Class 3 safety vests. This clothing is worn by law enforcement personnel, EMTs, firefighters, first responders, and other personnel who work in both road and off-road environments and are more exposed to struck-by hazards. Because the risk is higher, the garments have a higher amount of background and reflective material.
Type R
Type R safety clothing is for roadway use and are Class 2 and Class 3 vests. Type R safety vests have more background and retro-reflective material than those in Class 1 vests. This is worn by workers who are exposed to busy traffic areas like airports and roadways.
Type R safety vest is worn by roadway construction workers, toll gate operators, school cross guards, towing drivers, parking attendants, airport ramp workers, and DOT workers.
Type O
Type O is for off-road use and consists of Class 1 safety vests. These garments have minimal amounts of background and retro-reflective material. This is worn by workers who work in controlled environments like cart attendants in grocery stores and factory workers.
Flame-Resistant and Self-Extinguishing Safety Vests
Safety clothing that meets the ASTM 1506 standard are fire resistant, while clothing that meets the SE D6413 standard are self-extinguishing.
Flame-resistant vests are chemically treated to create a fiber that protects the wearer from open flames and heat. However, these vests will not protect if you become fully engulfed in flames.
Nevertheless, the self-extinguishing materials these vests are made of do have the ability to extinguish the fire if the source is removed. This prevents further damage to the material (and the wearer).
These vest are worn by workers who not just require high-visibility but also need protection from fire, electrical flashes, sparks, and other potential flammable situations.
Examples of personnel who wear FR and SE vests include electricians, firefighters, gas and oil field workers, welders, technicians in petrochemical refineries, foundry workers, HVAC workers, utility workers, lab workers, miners, and others.
Why You Need a High-Visibility Safety Vest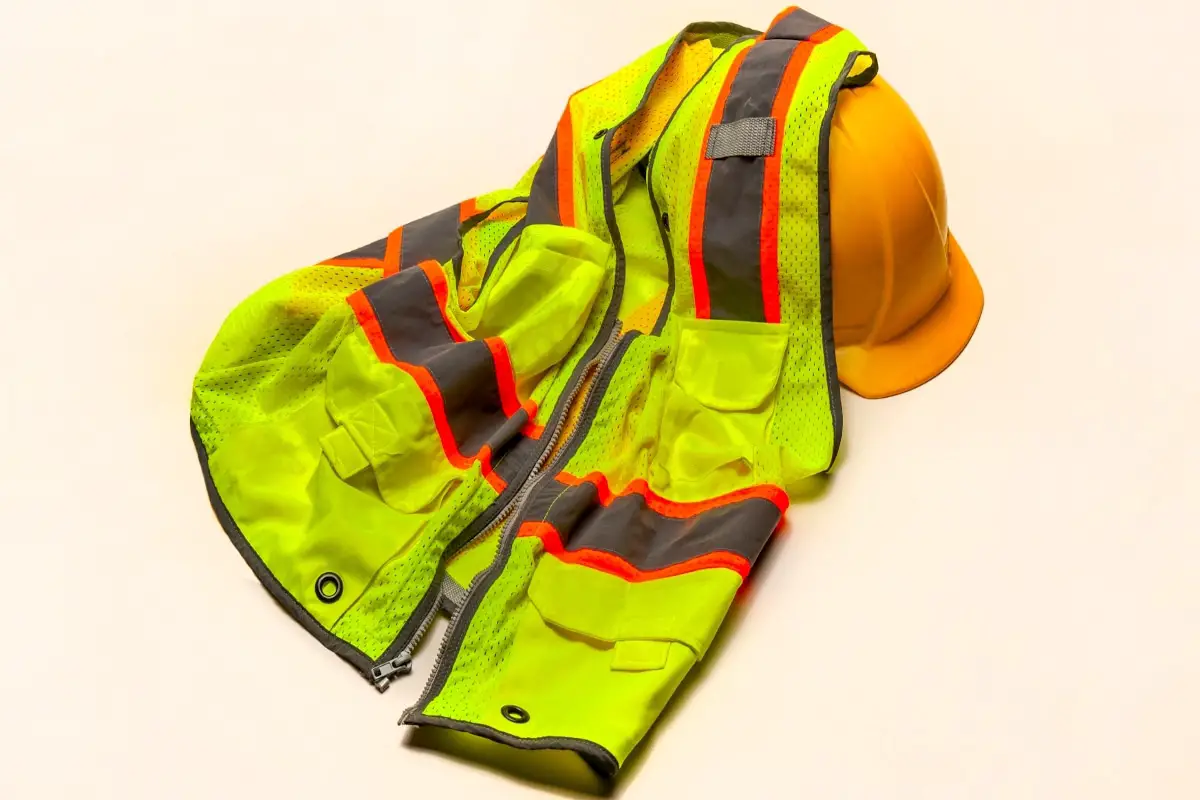 The major reason for wearing a hi-vis safety vest is to be seen by a driver or equipment operator long before there is a chance of being hit. This why these vests are brightly colored and easily distinguishable from the background.
Below are some other important reasons for wearing safety vests.
Safety
Hi-vi safety vests are often the only way workers can be seen in workplaces where visibility is hindered or the lighting is poor. For example, on construction site, heavy machinery operators may not have enough time to take a toll of all the workers on the ground. To prevent horrific accidents from happening, workers on the ground should wear safety vests.
Identification
Hi-vis vests also help distinguish people who should be on a certain work site and people who are unauthorized. For example, people who wander into a potentially hazardous work environment will be quickly identified by the workers and taken back to safety.
Additionally, in cases of emergency, these vests help people identify emergency crew easily and go to them for help. Hi-vis vests can also help easily locate a worker who has suffered an accident.
Branding
These safety vests also have ample space for company to brand with their logo. This way, security personnel of a certain company can find their crew members during an emergency or during a certain project.
Factors to Consider When Buying High-Visibility Safety Vests
Before you jump to buy your high-vis safety vests, there are a few things you need to consider:
Durability
Depending on the nature of your work, you may have to wear your safety vest every day at work. Therefore, it should be made with high-quality material that double-stitched and durable enough to last you for 6 months or one year, without fading or ripping at the seams. The OSHA guidelines regarding safety vests are very strict, so if you have low-quality vest, your safety officer will need to have it replaced in a couple of months.
Reflectivity
The retroreflective panels should work both during the day and the night.  The reflective stripes should work when the brightness of the sun drown out the neon colors of the background material. They should also be reflective enough to be seen even in the dark of the night.
Reflective panels should also have a 360 visibility. If you lay your vest flat, you should be able to see 40 percent of the reflective material on either side. Make certain of this feature as it will allow a driver or a heavy machine operator to see you, regardless of which direction you are facing.
Washable
Safety vests should be made of durable, heavy-duty material so that they can easily be washed in a washer. However, make sure you do not use harsh detergents or bleach as that can fade away the neon color of the vest and dull the reflectivity of the stripes.
Comfort
Most safety vests come in just a single size but you can tighten and loosen the straps to make it fit. However, if you are a plus-sized person, many manufacturers make larger safety vests as well.
Additionally, if you are working in hot and humid conditions, you should use vests made of lightweight sweat-wicking material like a polyester mesh. This will prevent you from overheating.
Pockets
Pockets can be quite handy and workers like traffic police and construction workers use them to store their walkie talkie and tools. There are many manufacturers which produce hi-vis safety vests with large and small pockets, on the exterior and interior of the vest.
Local Considerations
Finally, you need to consider the color that will distinguish your workers from the items in the background. For example, lumber workers operating in a forest will require safety vests that are green and yellow, not just green, so that they do not blend in with the vegetation.
High-Visibility Safety Vests – Frequently Asked Questions
If you have further questions about choosing the right safety vest for yourself or your workers, read through these FAQs below. Your question may be answered here.
Your Choice of Safety Vests is Critical
High-visibility safety vests are essential in any industry in which lack of visibility of personnel can lead to accidents and injuries. These vests are designed to keep workers safe by reducing risk associated with the work environment.
If you are visible, it will prevent traffic or heavy machinery from hitting you. Therefore, it is always important to invest in a high-quality safety vest as it can save your life.