Wearing a safety vest during dangerous working conditions is highly recommended for everyone involved. But are safety vests required by OSHA? Find out in this article.
OSHA Safety Vest Requirements
United States Department of Labor and OSHA (Occupational Safety and Health Administration) have specific rules and regulations requiring workers to wear safety vests depending on their job type. This is to reduce the risk of accidents and worker injuries on the job.
It is a requirement by OSHA that business owners provide working environments that are free from hazards that cause or are likely to cause death or injury to employees. Employers or business owners running operations in environments considered as potentially hazardous, should ensure that their employees put on high-visibility safety vests to improve their standards of safety.
Workers required to wear safety vests under OSHA regulations include employees working on highways or road construction sites, flaggers, and excavation site workers. These work environments are highly susceptible to accidents, and workers must wear high-visibility safety vests at all times.
Here are some good ANSI Class 2 safety vests to check out:
KwikSafety CLASSIC + SUPREME Safety Vest – Class 2
TR Industrial Neon Yellow Safety Vest – Class 2
SALVUS Primus High Visibility Reflective Safety Vest – Class 2
As an Amazon Associate, SelectSafety earns commissions from qualifying purchases made through links in this post.
What Are OSHA's Safety Vest Requirements?
OSHA requires safety vests to meet the ANSI visibility standards described in this guide. Essentially ANSI/ISEA 107-2010) establishes the visibility and configuration requirements for high-visibility work wear, and OSHA requires compliance with these ANSI standards.
In a nutshell:
Class 1 safety vests are required by OSHA for general outdoor or indoor work around slow-moving vehicles (under 25 mph), warehouses, event crowd control, marathon and bike race workers, architects, electrical line workers, parking attendants, construction sites with slow-moving equipment, factory visitors, tour guides, and such. They work well where weather conditions do not hinder visibility and there is low risk of vehicle or moving equipment impacts.
Class 2 safety vests are required by OSHA for medium-risk locations where traffic moves up to 50 mph such as city streets (construction workers, crossing guards, police, emergency responders), mines, factories and warehouses with fast-moving equipment, railways, bridges, ports, airports and other similar environments. Class 2 vests are adequate for light rain and night time conditions, but not if visibility is substantially impaired.
Class 3 safety vests are required by OSHA for high-risk locations where traffic exceeds 50 mph, and in low-visibility situations such as heavy rain, sleet, snow or smoke. Police officers, paramedics, tow truck operators, snow chain installers, airport baggage handlers, aircraft marshalls and search & rescue specialists are all examples of jobs that require a class 3 safety vest.
Where Should Safety Vests Be Worn?
According to OSHA requirements, as long as someone is in a place that warrants the use of a safety vest, he or she should use it. This includes:
Off-road work sites
Roadways
Warehouses
Crowded events
Rescue sites
Marine and harbor environments
Airports
Firefighting sites
Mines
etc…
For example, if you are a flagger, emergency responder, police officer or road worker, you should not work around or direct traffic without wearing a high-visibility safety vest. This will not only increase your own safety, but also for passing drivers.
Looking to buy the right safety vests for your employees? Check out our High-Visibility Safety Vest Buying Guide.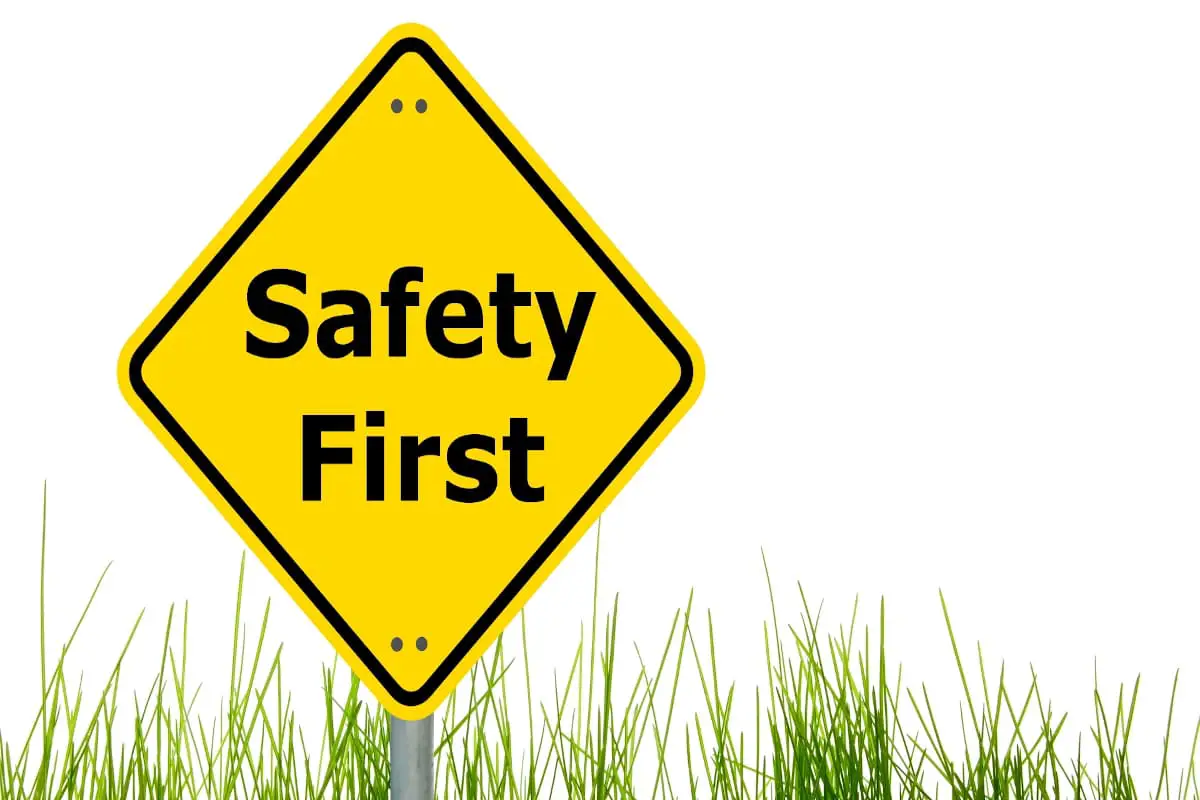 Why Wear a Safety Vest?
Wearing a safety vest improves worker safety dramatically. Since these vests are high-visibility, wearing one makes it possible for one to be visible at night and during bad weather conditions. This can help to prevent death and severe accidents due to inherent visibility problems. This is the goal of OSHA safety vest regulations.
When Should They Be Worn?
According to OSHA, high-visibility safety vests should always be worn as long as someone is working in certain conditions. The safety of a worker, their colleagues, and other parties could depend on a safety vest being worn. If by any chance an accident occurs and worker had not worn the required safety gear, then he or she is responsible for the accident.
How Effective Are They?
Safety vests are highly effective in promoting and improving safety standards in the workplace. The high-visibility nature of these vests makes them useful in improving security in dangerous occupational environments. Worker visibility is imperative in helping to avoid accidents.
Hi-vis safety vest materials are designed specifically to increase visibility. This includes flourescent yellow, orange, and luminous green colors. It also includes reflective tape. This combination dramatically increases visibility of workers in both high- and low-light conditions.
To Recap…
Safety requires concerted efforts by everyone involved, especially in a work environment where the likelihood of accidents is high. That is why OSHA insists on the need for workers in such environments to wear high-visibility vests. Indeed, safety is cardinal and it should be maintained in all situations at the highest possible levels.
UP NEXT: ANSI Class 1 vs Class 2 Safety Vests