Chainsaws have been recalled in the past due to functional issues that can lead to safety hazards for the user. Most recalls have been small and affecting only a few thousand units.
Chainsaw Recalls
What is a chainsaw recall? A chainsaw recall happens when a manufacturer issues a recall for one or more of its products. Chainsaws can be recalled for a number of reasons, which include faulty manufacturing and design flaws.
Recalls are issued by the Consumer Product Safety Commission (CPSC) or other organizations once an issue has been identified with a particular chainsaw product. Most recalls happen because the saw can cause injuries to the operators.
Many chainsaws have faced recalls due to the potential to catch fire, or stay stuck in the "on" position risking cutting the operator.
Greenworks Chainsaw Recall
Greenworks recalled chainsaws because of certain safety issues. The following models are affected by the recall:
GWC300 14 – Inch 12 Amp Electric Chainsaw – model # 94552
GWC300 14 – Inch 15 Amp Electric Chainsaw – model # 94554
GW Pro 80V 16 – inch Brushless Cordless Electric Chainsaw – model #s S80L211, CS80L01, recall #18-090, recall date January 1, 2018.
GW Pro 80V 18-inch Cordless Electric Chainsaw – model #s CS80L00, GCS80450, GCS80420, CS80L210, recall #18-090, recall date February 1, 2018.
GW Commercial 82V 18 – inch Cordless Electric Chainsaw, model # GS 180, recall #18-090, recall date February 1, 2018.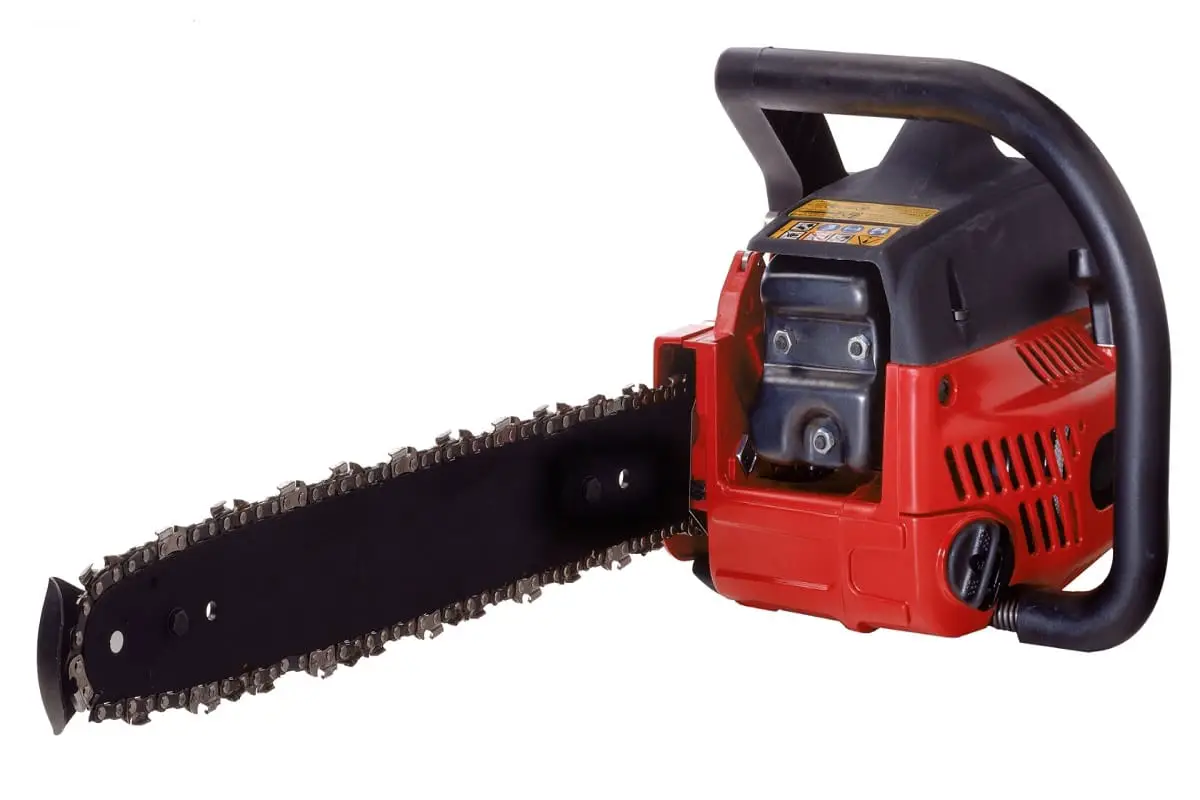 Kobalt Chainsaw Recall
Kobalt brand chainsaws have faced recalls because of malfunctions in certain components.
Kobalt Cordless 40-volt electric chainsaws sold exclusively at Lowe's stores were recalled due to the risk of lacerations to the operator. The issue was connected to the on/off switch that was stuck in the "on" position. The recall totaled about 150,000 units in the U.S. and Canada.
Craftsman Chainsaw Recall
Craftsman brand is known for high-quality and popular products, including chainsaws. However, they issued a recall for their chainsaws in April of 2009 due to a serious kickback issue that could result in injury or death.
The problem was due to a defective anti-kickback mechanism.
Another Craftsman chainsaw recall occurred in December of 2020 when their CMECSP610 10-inch chainsaw on poles or extendable pole saws had unplanned starts occurred when the extension cord was plugged in upside down. This affected about 82,000 units.
Harbor Freight Chainsaw Recall
Harbor Freight Tools is a California-based tool and equipment retailer. From May 2009 through February 2018, the company recalled over 1 million 14-inch electric chainsaws sold nationwide at its stores and online at harborfreight.com. These included chainsaws amongst 3 brand names: Portland, One Stop Gardens, and Chicago Electric.
Each chainsaw sold for roughly $50 each. The model numbers are 67255 and 61592 for all three brands, printed on the bottom of each chainsaw.
These electric chainsaws were recalled due to the power switch failing to turn off the saw after the operator sets it to the "off" position. This posed a serious safety hazard to the operator and caused lacerations requiring stitches in several people.
Portland Chainsaw Recall
Portland brand chainsaws were recalled because of major safety risks. According to the CPSC, there have been at least two reports of the chainsaw revving up on its own, even after being turned off. This can cause the user to be thrown off balance resulting in serious injury.
As listed above, the product was the 14-inch electric chainsaw sold at Harbor Freight, alongside One Stop Gardens, and Chicago electric brand chainsaws.
The hazard was a faulty on/off switch that failed to turn off the chainsaw when placed in the "off" position by the operator. This recall formed a part of over 1 million chainsaws recalled in 2018.
Chicago Electric Chainsaw Recall
Chicago Electric is a brand sold by Harbor Freight Tools. They produce electric power tools, including chainsaws.
Chicago electric issued a chainsaw recall due to a defective chain brake. The Consumer Product Safety Commission reported multiple incidents, including falls and lacerations to the owners and others nearby.
This recall was a part of a larger recall by Harbor Freight tools, as listed above.
The chainsaws are red and black with a "Chicago Electric" label on the handle. The recalled chainsaws all had a black blade guard. SKUs include 61592,67255
Harbor Freight may grant a $50 refund, gift card, or chainsaw replacement when they are returned.
Husqvarna Chainsaw Recall
Husqvarna is a well-known high-quality chainsaw manufacturer with a long history. However, they too have issued recalls for their chainsaws. The most recent recall is for the 136, 137, and 142S models.
These chainsaws had issues related to broken welds on the rear handlebar bracket.
A recall was issued in 1997, Husqvarna Forest & Garden Co. of Charlotte, North Carolina, recalled about 270,000 chainsaws due to a faulty muffler causing the hand guard to melt. This could lead to injury from the operator coming in contact with the chain during kickback.
Models include 42, 51, 55, 242, and 254 with serial numbers going up to 531, as well as models 61 and 257 with serial numbers going up to 324. These models were sold between 1990 and 1995 for between $400-600.
The chainsaws are orange and have the Husqvarna name printed on the label of each side of the motor. The hand guard is made of plastic in the colors black, gray, or orange.
If you own one of these Husqvarna chainsaw models, stop using it immediately and return it to the nearest dealer for replacement or repair. You can also call Husqvarna at (800) 438-7297 for more information.
Even if your chainsaw is not one of these on the recall list, continue to keep an eye out for Husqvarna chainsaw recalls in the future. These chainsaws tend to have some common problems, including:
The chainsaw has trouble starting.
Stalling
Failure to cut the material
The chainsaw randomly shuts off during operation.
Recommended Husqvarna Chainsaws
Husqvarna 120 Mark II 16-in 38.2-cc 2-Cycle Gas Chainsaw
Husqvarna 460 Rancher 24-in 60.3-cc 2-Cycle Gas Chainsaw
Husqvarna 14 Inch 120i Cordless Battery Powered Chainsaw (Battery Included)
Stihl Chainsaw Recall
Stihl, another popular and high-quality chainsaw manufacturer issued a recall in Australia for a number of their petrol chainsaws due to a potential engine failure. The recall included chainsaws imported from Japan during 2014-2016.
Stihl models recalled include:
MS 441
MS 441 K
MS 460
MS 660
Each had serial numbers beginning with MW0 or ME4.
Chainsaw Recall List
It is a good idea to access your brand's chainsaw recall list to see if your chainsaw is on it. If so, do not use the chainsaw anymore and return it to the manufacturer. You could possibly get a full refund for your unit.
If your chainsaw has been recalled, contact your nearest dealer for information about obtaining a replacement.
In Closing
Chainsaws are recalled because there is an inherent safety issue in these products that can cause them to fail without warning. This can happen under normal operating conditions, potentially leading to serious personal injury. Never under any circumstance operate a recalled chainsaw.