The reciprocating saw is a common and very effective tool for cutting various materials with speed and convenience. So, what is the history of this useful and powerful tool? Find out below.
What Is A Reciprocating Saw?
A reciprocating saw is a hand-held power tool with a blade that "reciprocates" or moves back and forth out the front. The saw is held with two hands, one on the rear handle with access to the trigger, and the other on the top or side. There is an internal counterweight that helps stabilize the saw as it runs.
Reciprocating saws are rugged and tough saws made to be a jack-of-all trades tool for construction activities. They can make both precise and crude cuts through various materials and surfaces, including wood, metal, and plastic.
Reciprocating Saw History
The reciprocating saw, or "recip saw" was invented by the Milwaukee Electric Tool Company in 1951. It was a saw to replace or compliment the hacksaw, and was intended to be mobile and easy to use. The saw was produced under the name "Sawzall" and made use of the increasing availability of electricity.
The reciprocating saw was initially an evolution from a previous saw the Milwaukee Electric Tool Co. had made that had a right angle cutting mechanism. This was intended to be used by plumbers to cut materials in tight spaces. Soon after, the company released a true reciprocating saw that is still very popular today.
The reciprocating saw had changeable blades that could match certain materials. This made the saw very flexible for users and demand for it increased greatly after it was released to market.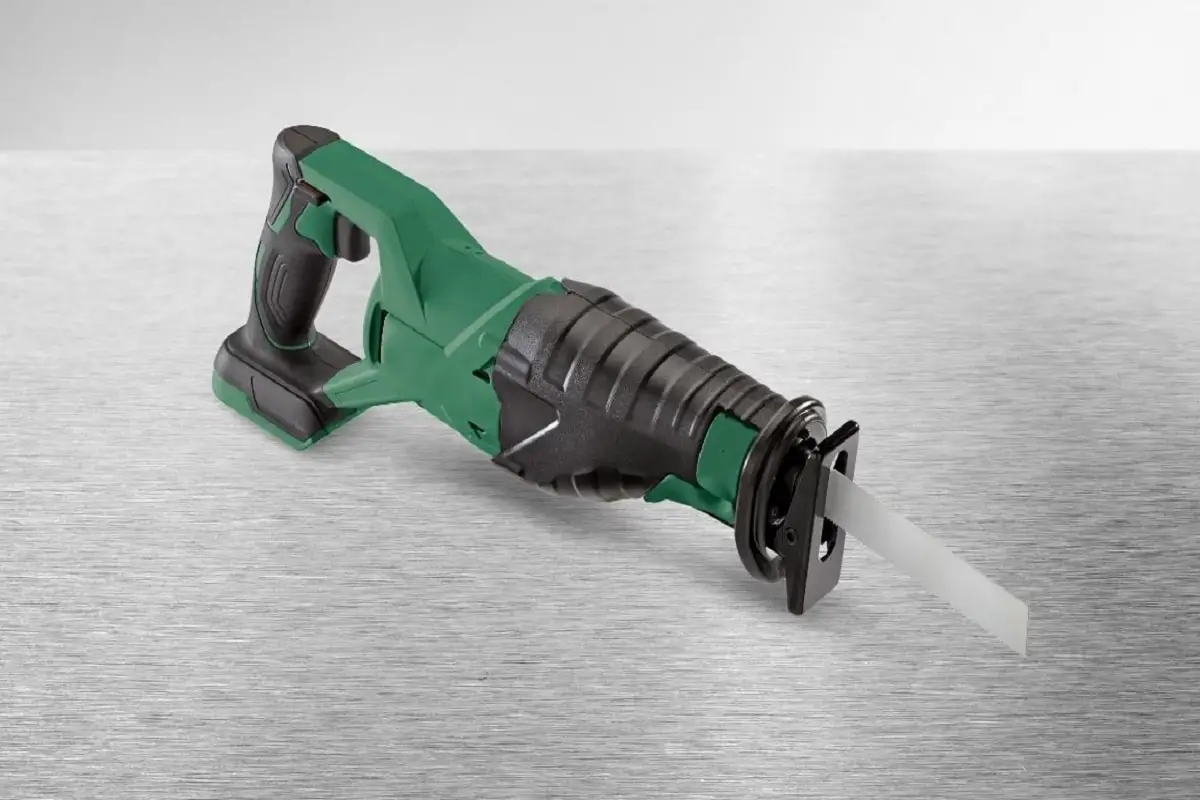 Modern reciprocating saws have additional features, such as variable speed, battery power, and an extensive selection of quick-change blades. For these reasons, the reciprocating saw has become a very common tool found in construction sites everywhere.
Useful Reciprocating Saws
BLACK+DECKER 20V MAX Cordless Reciprocating Saw Kit
Skil 9206-02 7.5-Amp Variable Speed Reciprocating Saw
DEWALT 20V MAX Reciprocating Saw
Where Was The Reciprocating Saw Invented?
The reciprocating saw was invented in the state of Wisconsin, USA.
Who Invented The Reciprocating Saw?
Who invented the reciprocating saw is not known. The Milwaukee Electric Tool company has credit for creating it and producing it for public use.
Why Was The Reciprocating Saw Invented?
The reciprocating saw was created to make cutting certain materials easier and more convenient than using other saws. Particularly, it served as a useful replacement for the hand-powered hacksaw.
It was also invented to take advantage of the availability of outlet based electricity throughout the United States.
Is A Sawzall The Same As A Reciprocating Saw?
A sawzall and reciprocating saw are the same thing.
The term 'Sawzall' is just that, a marketing term trademarked by the Milwaukee Electric Tool Corporation. People today often think a reciprocating saw is a different tool than a sawzall, when in fact they refer to the same tool.
When the reciprocating saw was first mass produced, it was referred to by several names, including "recipe saw", "sawzall", and "hognose saw".
Reciprocating saws are rugged, jack-of-all trades saws used by concractors and construction professionals everywhere. They are simple but effective at cutting and assisting in clearing material and debris from work areas. However, when using one, always wear PPE to keep yourself safe from injury, as they are somewhat dangerous under certain circumstances.