It goes without saying that your home is your safe haven. But comfort and safety of your home can be quickly destroyed in the event of a fire. This is precisely why you need to equip your home with fire escape ladders and protect yourself and your loved ones.
In this article we discuss how many fire escape ladders you need to keep your family safe in house fire situation.
What Kind of Building Is It?
In assessing what kind of escape fire ladders your home needs, you must start by determining the structure of your house or building. What this means is that you must factor in how many rooms, windows, and floors/stories make up your humble abode. Residents living on higher levels of a building will have vastly different needs than those living on lower-level floors below.
How Many Rooms Lack Ground Access?
Escaping a fire is all about speed, and because you can't quite match the rate at which a fire spreads, you must preempt an escape plan to minimize damage. When talking about multi-story living spaces, you should take into account how many rooms are not on ground level and are thus more susceptible to destruction along with their residents.
If you're living in a multi-story building and your apartment is on the second floor or above, your best bet would be to invest in a fire escape ladder that will effectively convert your balcony into a fire escape balcony.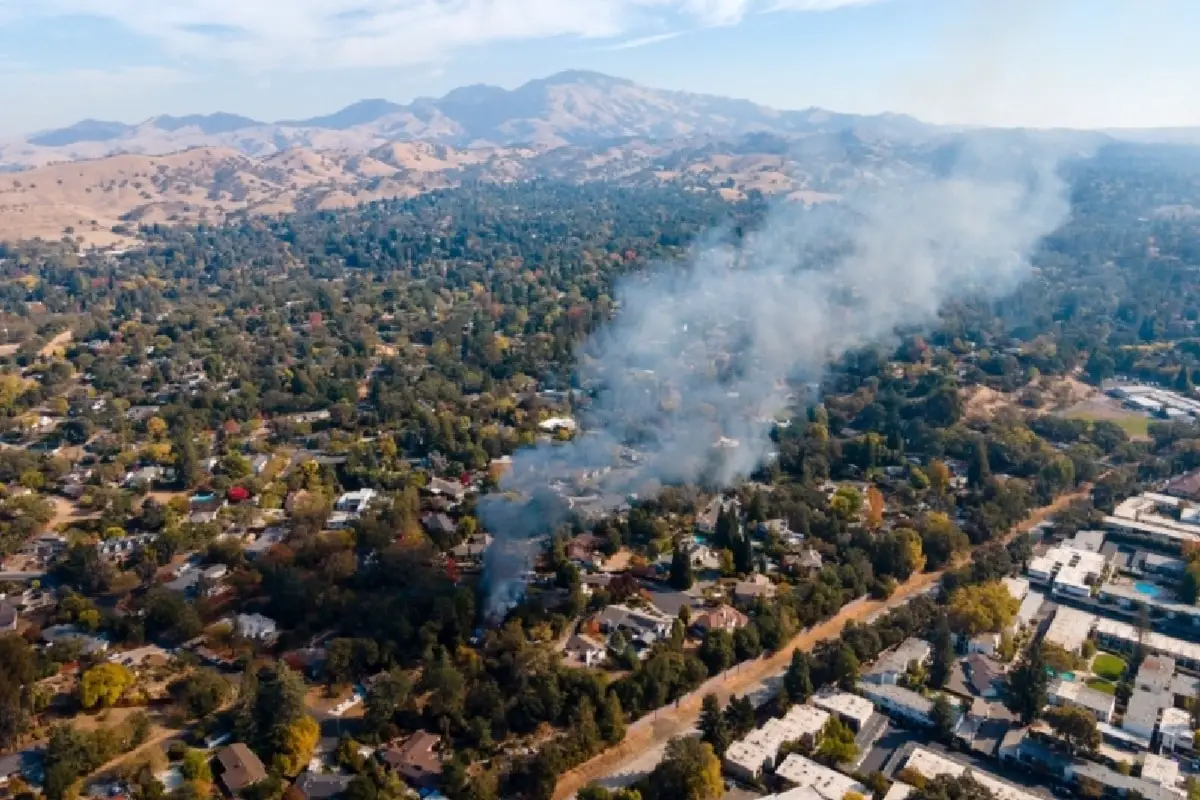 On What Story Is the Room Located?
As mentioned earlier, the kind of fire escape ladder you decide to purchase greatly depends upon what story the room is on. Different ladders are available to match different requirements.
How Many Ladders Per Room?
Ideally, each bedroom should have two exit points, which means that each sleeping space should have its own fire escape ladder in place. In the context of multi-story buildings, all bedrooms that are on the second floor and above should follow the same rule. Fire escape ladders should be unique to each room.
Different from fire escapes, fire escape ladders come into the picture after construction. They are typically made of hard plastic or aluminum and can be both permanent or portable.
Recommended Fire Escape Ladders
Kidde Fire Escape 2-Story Ladder, Escape Ladder, 13-Foot Anti-Slip Rungs, Rope Ladder
LUISLADDERS Fire Escape Ladder 3 Story with Anti-Skid Rungs Portable Emergency Escape Ladder, 25- Feet
Hausse Retractable 2 Story Fire Escape Ladder, 13 Feet
What to Do Once the Ladders Are In Place?
Fire escape ladders accompany each window. Once installed, make sure to test them out. For starters, it is important to check that none of the windows are stuck. Secondly, everyone in the house should know how to unlock each window in the house or apartment. Lastly, carry out a drill to get everyone acquainted with the exact protocol that is going to come into play in case of a fire.
It is also imperative to be wary of the fact that most fires within the home start in garages and kitchens. This information is important to consider when determining the various spots in the house that need fire escape ladders.
What Are the Regulatory Requirements for Fire Escape Ladders?
Because fire escape ladders are additional fixtures, their installation must comply with the following:
Corridor access will not be via an intervening room.
Exit from a building will be through a clear opening that is at least 29 inches wide. You should be able to open it from the inside without a key or any extra effort. The sill needs to be a maximum of 30 inches above the ground, the landing of the building, step, or balcony.
Balconies will be at least 44 inches wide and have no floor opening apart from the stairway opening of about 0.626 inches. The stairway openings should be at least 22 inches x 44 inches, while the balustrade should measure at least 36 inches in height. The distance between balusters should not exceed 9 inches.
The length of fire escape ladders and other such devices are subject to approval by building officials and must be from among products certified by recognized laboratories.
Fire escape ladders should connect in a way so as to bear a weight of 100 lbs. when applied anywhere on any of the rungs.
Fire escape ladders must be a minimum of 15 inches in width and placed within 12 inches of buildings. The diameter of the rungs must be 0.75 inches and located 12 inches in the center.
For ladders that require roof access via cornices should have openings that are 30 inches x 33 inches.
To Conclude
According to the American Red Cross, seven people die daily in home fires, and 36 people suffer as a result of injuries due to the same.
There is no such thing as being over-prepared when it comes to fire safety. Leave no stone unturned and no fire escape ladder uninstalled to make sure your loved ones are always well-protected.