Multi-story building fires or other emergencies may require more than one option for people to safely descend. For instance, the elevators can be out of service, or the stairs might get crowded with panicked people. Having a backup plan as part of your fire safety protocols is a wise choice. 
Having protocols in place is important for your peace of mind which is why we recommend weighing your options carefully to offer safety to yourself and your loved ones in a time of need. 
Each ladder has its benefits and features, which we have described below to help you decide:
Rope Fire Escape Ladders
A rope fire escape ladder is an essential safety item for multiple-story homes. It is extremely simple to set up and use. The emergency escape rope ladder by design is supposed to be attached with hooks for durable and secure deployment. In a case of emergency, people can safely escape danger by using a fire escape ladder. The nylon ropes attached with rungs made from non-slip materials give you a solid grip while you deploy yourself from an emergency situation. 
Other than safety matters, rope fire escape ladders can be used for outdoor activities such as hanging from a treehouse or part of a physical activity track course. Hikers and travelers can carry the rope ladder easily due to its portability.  
Main Features of Rope Fire Escape Ladders
Durable
It can take a load of 330 pounds.
Compact folding for storage convenience.
Fast deployment
Easy climbing
Simple set up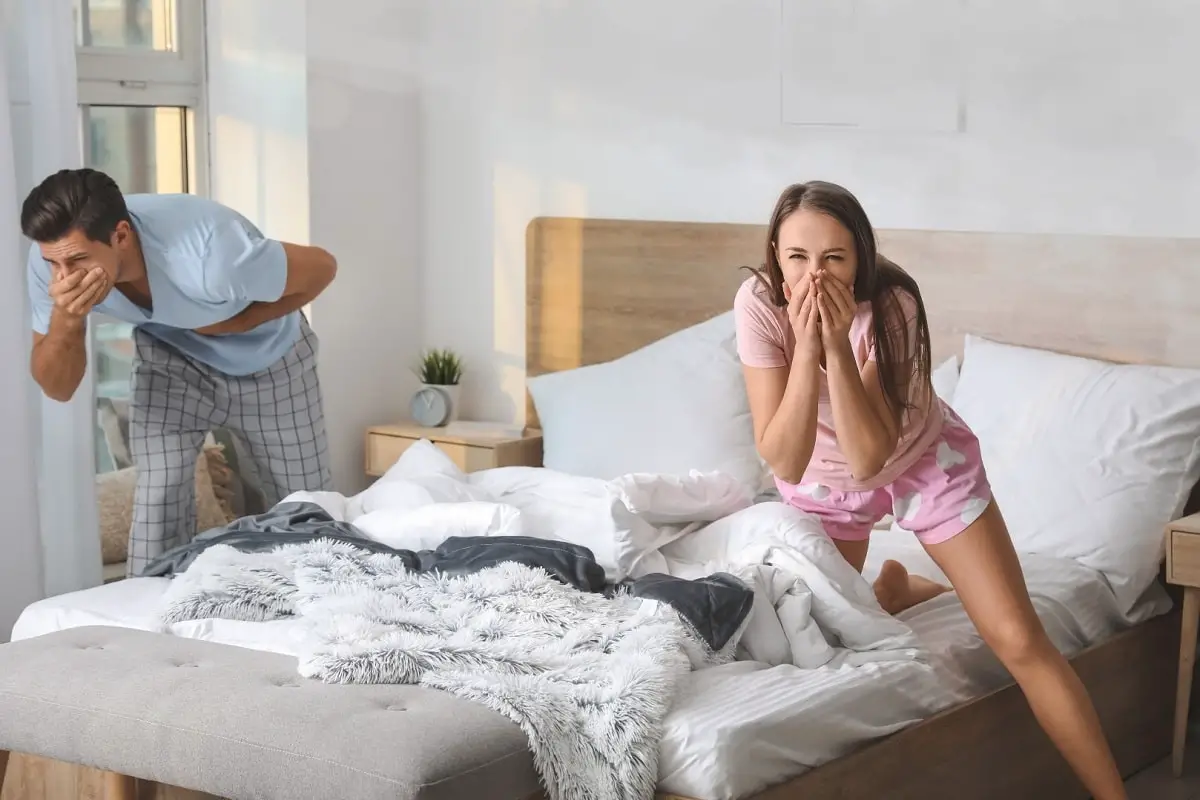 Pros of Rope Fire Escape Ladders
A great choice, especially if you are living on the second floor and onwards.
Can be folded and stored away when not in use.
Easy to carry 
Deployed in a matter of seconds for quick evacuation.
Relatively cheaper than other fire escape ladders.
It can be fitted into most windows.
The rungs are non-slip
More flexible than non-rope ladders. 
It can be perfect for fire escape drills.
Cons of Rope Fire Escape Ladders
It isn't suitable for people with physical disabilities.
It can only take 330 pounds. 
Limited length doesn't cater to high buildings.
Not the best choice to evacuate a large number of people quickly.
Rope ladders can twist when deployed if not good quality. 
It needs more practice compared to standard fire escape ladder.
Folding Fire Escape Ladders 
Folding fire escape ladders are durable and easy to use. You can fit fold-out ladders permanently on the outside of a building or home. A release pin is located at the top of the ladder that allows it to unfold, making it ready for use.
The folding fire escape ladder is an easy way for people to climb down to safety from a window in case of an emergency. These ladders are manufactured from aluminum enabling them to hold more than three people at the same time. Its durability and weight limit allow for quick evacuation in emergencies. 
You can use the ladder only after opening the hatch present on the top, preventing unauthorized access to the ladder when it is not in use. 
Main Features of Folding Fire Escape Ladders
No power source is needed.
Offers residents an escape route in an emergency.
Transports many evacuees within minutes.
Easy to deploy
Made of aluminum material. 
Suitable for people of all ages.
Permanent attachment
Pros of Folding Fire Escape Ladders 
The ideal choice for high buildings and multi-story homes.
Caters to at least one person from each floor simultaneously.
It doesn't require extensive instructions. 
Durable and sturdy.
Allows for quick evacuation. 
Can handle a heavy load.
One-time installation.
Increases the value of a property. 
Cons of Folding Fire Escape Ladders  
Folding ladders aren't flexible.
Risk of slipping or falling. 
Risk of overcrowding due to too many people descending the ladder at once.
Fire Escape Ladders – Our Top Picks
1. Kidde KL-2S Two-Story Fire Escape Ladder with Anti-Slip Rungs
The Kidde two-story fire escape ladder is easy to use and attaches quickly to most windows in buildings and households. The ladder is durable, flame resident, and made with sturdy material. The product is company tested to hold more than 1000 pounds in weight and deploy people with ease. Kidde offers a 5-year warranty, which is an additional bonus to its quality.
Pros
No assembly or tools are required.
Long warranty
Anti-slip
Flame resistant 
Cons
Single time use 
The hook and hinge designs aren't the best. 
Metal steps are very sharp 
2. First Alert Two-Story Fire Escape Ladder, Steel, Anti-Slip
First Alert has designed an easy-to-use fire escape ladder with strong steel construction tested to hold more than 1125 pounds. The nylon strapping is DuPont Cordura for maximum durability and strength. 
Pros
Solid construction
High-quality
Perfect for teaching children
Reusable
Cons
Only good for kids
Does move and tangle during use.
Only fits specific window designs. 
3. Qwork 32 Ft Rope Escape Ladder 
The Qwork home fire escape ladder doesn't require any assembly, and it's super lightweight. The ladder is fireproof and designed to provide an emergency escape even if you are on the 4th story. The product is compact and portable, making it easy to carry and store. 
Pros 
It comes with a safety belt
High-quality material 
Reusable
Perfect for adults
Works well with 3 and 4 story buildings. 
Sturdy yet light 
Cons 
It might tangle due to its length.
Will not be able to hold much weight. 
Can swish around if windy due to lightweight. 
4. Saffold Fold Out Escape Ladder 
Saffold provides an innovative folding design for a secure fire escape experience. The design of the folding ladder provides security without compromising the aesthetic of your property. The company has a track record of creating safe, easy-to-use, and effective permanent means of escape. Their innovative folding mechanism allows the ladder to fold within itself when not in use. The clever design makes it discreet and protects it from natural elements that can cause rust or decay. 
Pros
Unique design 
It can be made to any length.
Suits most applications
Innovative folding design
Low profile appearance 
Thief proof 
Anti-slip
Robust construction
Stainless steel fixings
More than one person can use it at once. 
Quick escape 
One time installation cost 
Cons
Expensive installation
May begin to rust in monsoon.
5. XXSLY Fire Escape Ladder 
The XXSLY Fire Ladder is made of high-strength polyester filament that doesn't budge or stretch while being used. The ladder sticks are made from anti-slip epoxy resin with scratch-proof resistance. The ladder's hook rings are made from manganese steel which offers high flexibility, toughness, resistance, and reliability in emergency cases.
Pros 
High-quality rope
Anti-slip
Durable hooks 
Reusable
Attaches to most windows
Portable ready-to-use design 
Cons
Epoxy Resin might not be able to bear a lot of weight.
Not suitable for heavy adults.
Buying a Fire Escape Ladder – How to decide?
With all the points being made, it is essential to understand that both fire safety protocols have their own features and applications. We cannot apply a cookie-cutter technique to home and building safety because their nature and possible emergencies always vary. 
Before picking one from the two, take a look at the following points to make a better decision:
How tall is your property?
How many people reside in your building?
What possible emergencies could occur?
How much are you willing to invest in fire safety protocols?
Are you looking for a primary ladder or a backup ladder?
The Winner Is… 
Of course, the decision will depend on how you answered the questions mentioned above, but here is what we think.
The folding fire escape ladder is a clear winner of the two, mainly due to its durability and reliability. If you live in a building full of people, a rope ladder is not a great choice as most people would be even scared to step foot on it. Rope ladders are always swinging and don't maintain a stationary position compared to a fixed folding ladder. 
Secondly, a rope ladder is locally available in shorter lengths (4-7 meters), which usually isn't enough for taller buildings. Folding ladders are longer and can also accommodate more people at once, which is why it is a better emergency protocol.
The remaining question is that where does the rope fire escape ladder fit? Well, it's a great backup option, especially if you are living in a building with fewer floors. This portable ladder is a great option to keep in storage if your building doesn't have a fire escape. A rope fire escape ladder can come in handy for people who are on lower floors, especially if the folding fire escape ladder is already heavily occupied.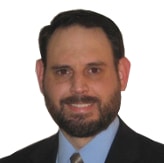 Nick Klamecki is a certified Fire and Workplace Safety expert with 15 years experience in product research and testing. He has a degree in Economics from U.C. Davis, is an active outdoorsman and spent years ensuring the safety of special needs children. Nick researches and tests workplace, industrial and safety products and provides advice on their safe use.
Did you find this useful? If yes please share!