X-acto knives are a very useful cutting tools capable of making fine, precise cuts. Different types of x-acto knives are available, and each one is useful for certain cutting applications. So, which one do you need? Find out below.
Types of X-Acto Knives
X-acto knives come in a variety of models:
#1 Knife
#2 Knife
#5 Knife
#1 Z-Series Knife
#2 Z-Series Knife
X2000 Knife
X3000 Knife
Cutall Knife
Woodcarving Knife
RetractaBlade
Axent Knife
Gripster Knife
Curve Knife
Sizes Of X-Acto Knives
The size of the x-acto knife directly relates to the type it is. These include:
Small X-acto knife – #1 & #2
Large X-acto knife – #5
High Quality X-Acto Knives
High quality x-acto knives are made by the X-acto company itself. Other quality hobby knife brands include Tamiya, Mr. Pen, and Fiskars.
X-Acto Knife Dimensions
Generally, x-acto hobby knives fall within the following dimensions:
Length: 7 – 8 inches
Width: 0.25 – 0.5 inches
Weight: 0.01 – 0.02 lbs.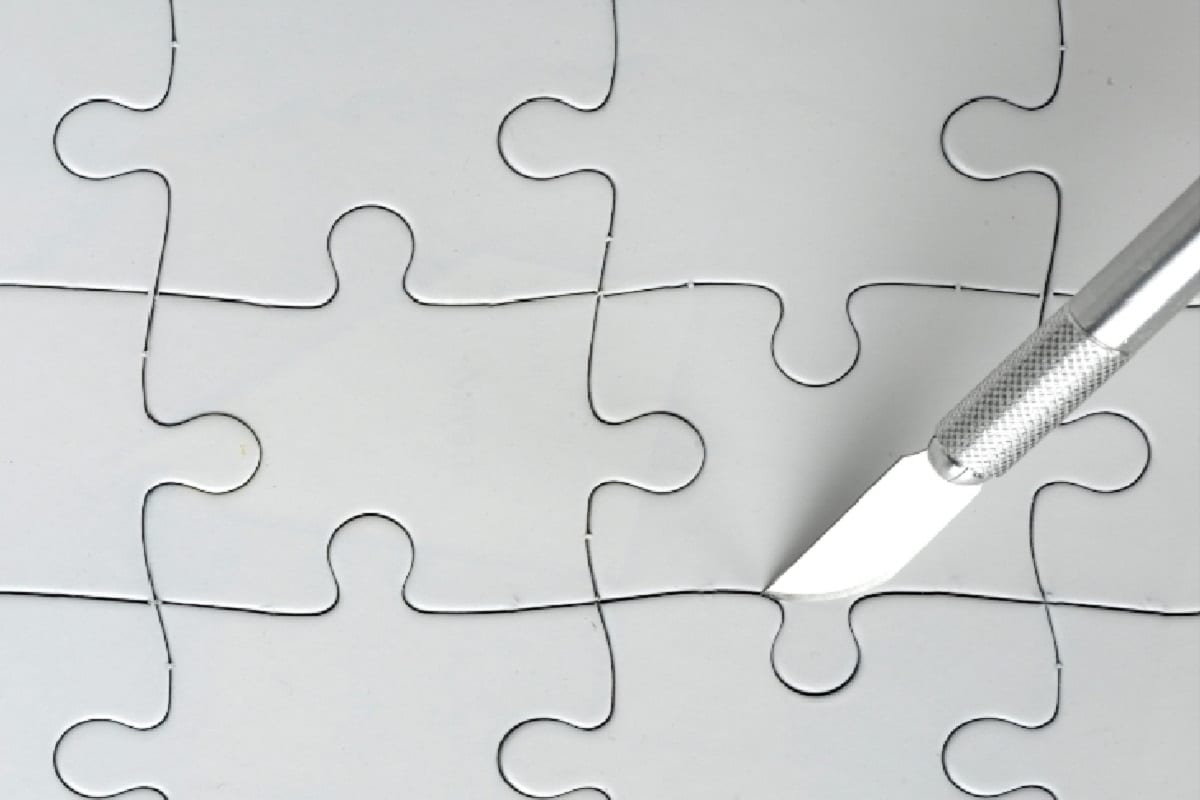 Parts Of X-Acto Knives
X-acto knives are made of multiple parts, including:
Blade
Handle
Collet
Collar
Safety cap
The blade is held in place with the collet and replacing the blade requires twisting the collar. The safety cap keeps the blade protected from damage as well as the from harming the user when they pick it up.
X-Acto Z Series Vs Classic
The classic x-acto knife and Z-series knives are essentially the same. However, the Z-series includes a special blade that is coated with zirconium nitride. The extra coating on the blade increases longevity and helps maintain its sharpness.
The Z-series blade has a golden hue, which is matched by the gold coating added to the handle collar.
Types of Exacto Knife Handles
X-acto knife handles come in 5 types: #1, #2, #5 , gripster, and cut all, each corresponding to fine, medium, heavy-duty, or rubberized. Both #1 and #2 are fairly interchangeable for the same tasks. #5 is much more heavy-duty and is best for cutting and chiseling heavier materials. The handles are listed as follows:
#1 Handle – Precision knife handle for fine cutting made of aluminum and colored silver. Uses #2, #10, #11, #16, #17, blades.
#2 Handle – Aluminum, silver colored, medium handle. Uses #18, #22, #24 blades.
#5 Handle – Red, Plastic, Thick Heavy Duty Handle. Uses #18, #22, #24 blades.
Cut All – A black, lightweight plastic handle permanently fixed to the Cut All knife.
Gripster – A rubberized, thick grip handle for the Gripster knife.
Each knife handle should be labeled for you to see before buying. Many newer x-acto knife models have rubberized handles for easier gripping.
What Blades To Use On an Exacto Knife?
X-acto knives are designed to use only specific types of blades. You can purchase blades from the X-acto company or from other blade companies that will fit X-acto knives.
Types of X-Acto Knife Blades
X-acto blades are numbered from 2 to 24 and each one has a specific purpose:
#2 blade – Long, fine-pointed blade
#10 blade – Rounded, general purpose blade
#11 blade – Fine pointed classic blade
#16 blade – Scoring blades
#17 blade – lightweight chiseling knife blades
#18 blade – Heavy chiseling blade
#22 blade – Heavy-duty carving blade
#24 blade – Deburring blade
X-Acto Knife Blade Sizes
X-acto knife blades have a range of sizes that are generally:
Length: 0.5 – 1.5 inches
Thickness: 0.01 inches
Height: 0.2 – 0.4 inches
What Metal Are X-Acto Blades Made Of?
X-acto blades are usually made of carbon steel and have an additional oxidized coating to prevent rust. Alternative brands may also have a thin layer of lubricant added to further stop rust from forming. 
X-Acto Knife Kits
You can purchase x-acto knives in basic small and medium sized kits that include several handles and multiple blades. These include:
Compression Basic Knife Set
ELMERS X-Acto Basic Knife Set
X5087 X-ACTO Hobbytool Set – Deluxe 30 Piece Set
Exacto Knife Cutting Mat – Do You Need One?
No, but they are very much recommended. A person can cut material with an x-acto knife resting on cardboard or a wood cutting board. These will save their desk or table top from incurring any damage, but are not ideal for such tasks.
An exacto knife cutting board or mat will allow you to cut without worrying about digging the blade through the material and into the surface beneath it.
They are also less thick than a kitchen cutting board and much more durable than cardboard. This allows them to be easily adjusted to the workspace.
Exacto knife cutting mats also have measurement markings or grids printed on their surface. Exacto cutting mats come in different sizes as well.
Who Makes X-Acto Knives?
An "X-Acto" knife is a brand named hobby tool made by the X-Acto company. Other craft knife manufacturers include:
Fiskars
DIYself
Mr. Pen
Beaditive
Mulwark
Tamiya
Elmers
Where Are X-acto Knives Sold?
X-acto knives are common cutting instruments and can be found in a multitude of online and physical retail locations. These include:
Amazon
Micheal's
Walmart
Walgreens
Target
Craft Warehouse
Office Max
Staples
How Much Do X-acto Knives Cost?
X-acto knives are not very expensive to purchase.
Individual X-acto knives cost between $6 and $12 while X-acto knife sets cost between $20 and $30. You can purchase competitor exacto knife brands for possibly less.
In short, X-acto knives will not break the bank, unless you are planning to buy hundreds or thousands of them at a time.
To Close
Choosing which x-acto knife you need may ultimately depend on your personal preference. While the z-series have special blades, an ordinary x-acto knife willy suffice in most applications. Just remember to keep safety in mind, as the blades are very sharp and can easily cause cuts to the fingers and hands.