Hard Hats are an important piece of safety equipment. They can be used by anyone, whether you work for a company or for an individual. These hard hats have helped millions of people to remain safe on the job, even if their main line of work does not include the use of hard hats. Although there are many different hard hats available, there are only a few different models that are able to meet certain hard hat standards.
Hard Hat Safety Ratings
Hard hat ratings are determined by a number of factors that are set up to make the hard hat both safe and effective in select work environmets.
General safety guidelines for hard hats include:
Shock absorption from blunt or sharp objects impacting the head.
Penetration resistance from sharp objects (falling or stationary).
Water-resistance.
Partial resistance to burning or melting.
Several national organizations have set safety standards for hard hats to meet. These include:
OSHA – Occupational Health and Safety Administration
ANSI – American National Standards Institute
ISEA – International Safety Equipment Association
CSA – Canadian Standards Association
ANSI, ISEA, and CSA have overlapping standards in most areas. ANSI and ISEA share some of the same designations.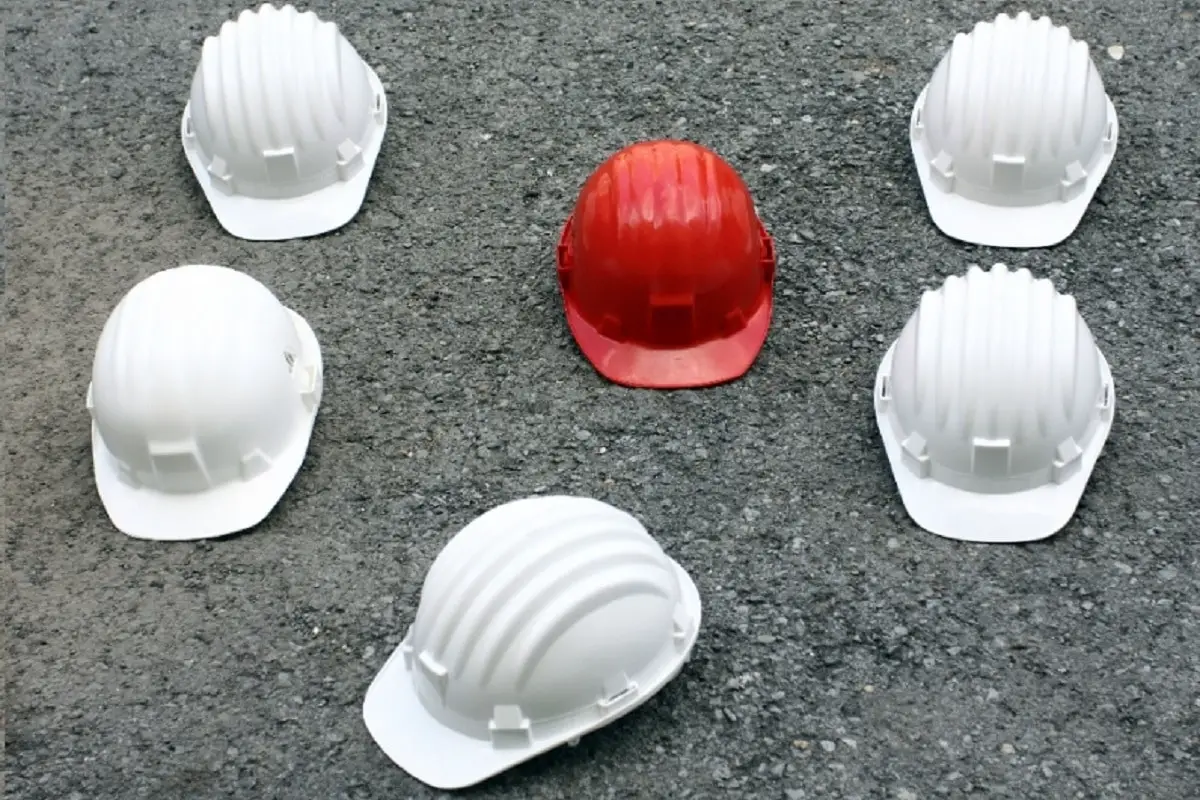 OSHA Hard Hat Standards
The Occupational Safety & Health Administration (OSHA) regulates the use of hard hats in workplaces.
Safety standards began developing more fully in the U.S. after the National Industrial Safety and Health Administration Act of 1970 was released. The purpose of this act is to limit personal injuries and illnesses resulting from dangerous work situations which harm both the individual workers as well as interstate commerce as well by imposing cost burdens in the forms of:
Lost production through delays and cost overruns
Lost wages
Increased medical expenses
Increased disability compensation
States, employers, employees, and labor unions across industries are all encouraged and responsible for adhering to these safety requirements. This includes providing and requiring the use of hard hats for all workers and other on-site personnel.
Two OSHA standards govern hard hat requirements:
These standards require employers to provide hard hats for workers to ensure their safety from these dangers to the head.
ANSI Hard Hat Standards
Hard hats that meet the OSHA standards also meet the minimum requirements set by the American National Standards Institute (ANSI) and International Safety Equipment Association (ISEA). Specifically, this standard:
ANSI has made updates to the original 1986 standard for occupational head protection. ANSI has arranged protective helmets and hard hats into different types and classes.
A hard hat type indicates the impact protection offered. The hard hat class indicates the performance of the helmet when in contact with electrical energy.
ANSI Types of Hard Hats
Type 1 Hard Hats: These provide protection strictly from blows only to the top of the head. They are used in construction and building areas that have the greatest risk of falling debris, such as beams, bolts, and other materials.
Type 2 Hard Hats: These are designed to protect from blows to both the top and sides of the head and include a short or full brim. Type 2 hard hats are the most popular in use today.
ANSI Classes of Hard Hats
ANSI Z89.1-1997 (updated from 1986) defines three different hard hat classes:
Class G hard hats: shells protect against low-voltage electrical conductors and are proof tested at 2,200 volts of electrical charge.
Class E hard hats: shells protect against high-voltage electrical conductors and are proof-tested at 20,000 volts.
Class C Hard Hats: only protect against impact and penetration. Class C hard hats may be made of aluminum, which is an electrical conductor, or other similar materials. Thus, class C hard hats should never be worn in environments with electrical energy hazards.
CSA: Canadian Standards Association
The Canadian Standards Association (CSA) provides the CSA Z94.1-15 (R2020) standard for industrial protective headwear.
CSA hard hat standards align closely with the ANSI/ISEA Z89.1-2014 Industrial Head Protection standard. This includes the same hard hat Types 1 and 2, and Classes E, G, and C.
Identifying the Type and Class Of Hard Hat
Hard hats that meet the ANSI/ISEA standards will have a certification label on the inside of the shell. This label identifies both the type and class standards the hard hat meets. A used hard hat may be missing this label, or may not have never met the standards. If this is so, consider replacing the hard hat with a new one that has a clear certification label inside.
Hard Hat Safety Info Found Inside The Hat
To be sure your hard hat meets safety requirements, look for the following information on the inside of the shell:
ANSI standard
ANSI type (I or II)
ANSI class (G, E, or C)
Size of the hard hat
Name of the manufacturer
The manufacture date
Three optional markings include:
Reverse Donning Arrow: Helmets marked with a "reverse donning arrow" can be worn both frontward and backward. The manufacturer will have tested the hard hat to meet safety requirements when worn these two ways.
Lower Temperature: Helmets marked with an "LT" indicates that the hard hat can provide protection at lowered temperatures. This will meet all testing requirements at a temperature of -30°C (-22°F).
High Visibility: Helmets marked with an "HV" indicate that a colored hard hat provides high visibility and meets all testing requirements, including luminescence, and chromaticity.
Hard Hat Lifespan
Hard hats do not have an OSHA-required preset lifespan. This means they can continue to provide adequate head protection for years of use, depending on how they have been used.
However, the ANSI ANSI/ISEA Z89.1-2014 (1986, 1997) recommend that hard hats be inspected daily for damages including:
Cracking
Dents
Penetrations
Shell flakes
Loose components
Along with the daily visual inspection, hard hats should be pressed forcefully between both hands to check for squeaking or cracking. Replace or refurbish the hard hat if any unusual sounds are detected.
The internal suspension or straps should be replaced every 12 months and the entire hard hat should be replaced after 5 years of use. The plastic materials used in hard hat construction could also sustain long-term damage from exposure to UV radiation which could make them less effective. Any hard hat that shows signs of damage should be replaced or repaired immediately before using again. Each hard hat manufacturer may set a specific date for expiration.
Hard Hat Decals and Artwork
Many hard hats come with decals and artwork included. You can add them including painting your hard hat to fit your desired look. However, some paints and thinners may damage the shell of the hard hat. ANSI Z89.1-2003 Appendix A4 covers this issue and recommends checking with the hard hat manufacturer regarding adding painted artwork to a specific hard hat.
Wearing Your Hard Hat Backwards
A hard hat can be worn backward without affecting its function only if it has the "reverse donning arrow" marking on the inside of the shell. However, it is recommended to always wear a hard hat with the brim pointing toward the front of the head. If it is an old hard hat, it may not be designed to be worn backward, and doing so will decrease its effectiveness to prevent injury.
Bump Cap Requirements
Bump caps are plastic inserts that fit inside hats and baseball caps. They may also be purchased in the form of a baseball cap. These are designed to only provide protection from small scrapes and bumps from local objects and do not protect against heavy falling objects, burns, or electrical hazards. Thus, bump caps are not ANSI-rated and are not a replacement for hard hats in work environments that require them.
Hard hat safety standards are in place to make sure that all hard hats have been designed and built with the proper safety features. It is always important to make sure that you are buying the right hat for your needs, as some are better suited for certain industries than others.