Dremels are a very popular tool for hobbyists, DIY homeowners, and craftsmen, and have been since they were first invented. The history of dremels goes back to the early 20th century when they were first released to the public. Continue reading to find out more.
Dremel Cutting Tool – History
The first hand-held dremel cutting tool was invented in 1935, called the the Moto-Tool. The dremel moto-tool was the first of what we would now call a dremel hand tool. It resembled modern versions, but was made of mostly metal, instead of plastic and was powered by electricity that ran through a cord.
Who Invented The Dremel Cutting Tool?
Albert J. Dremel invented the dremel cutting tool.
He was born in Austria in 1887, but immigrated to the U.S. in 1906 at a young age where he set up the Dremel company in Racine, Wisconsin. He saw the opportunity in the market for new hand-held rotary tools that anyone could use.
His first model didn't look anything like the dremels on sale today, but after remodelling it many times he finally had a working prototype which allowed him to drill, sand, and grind.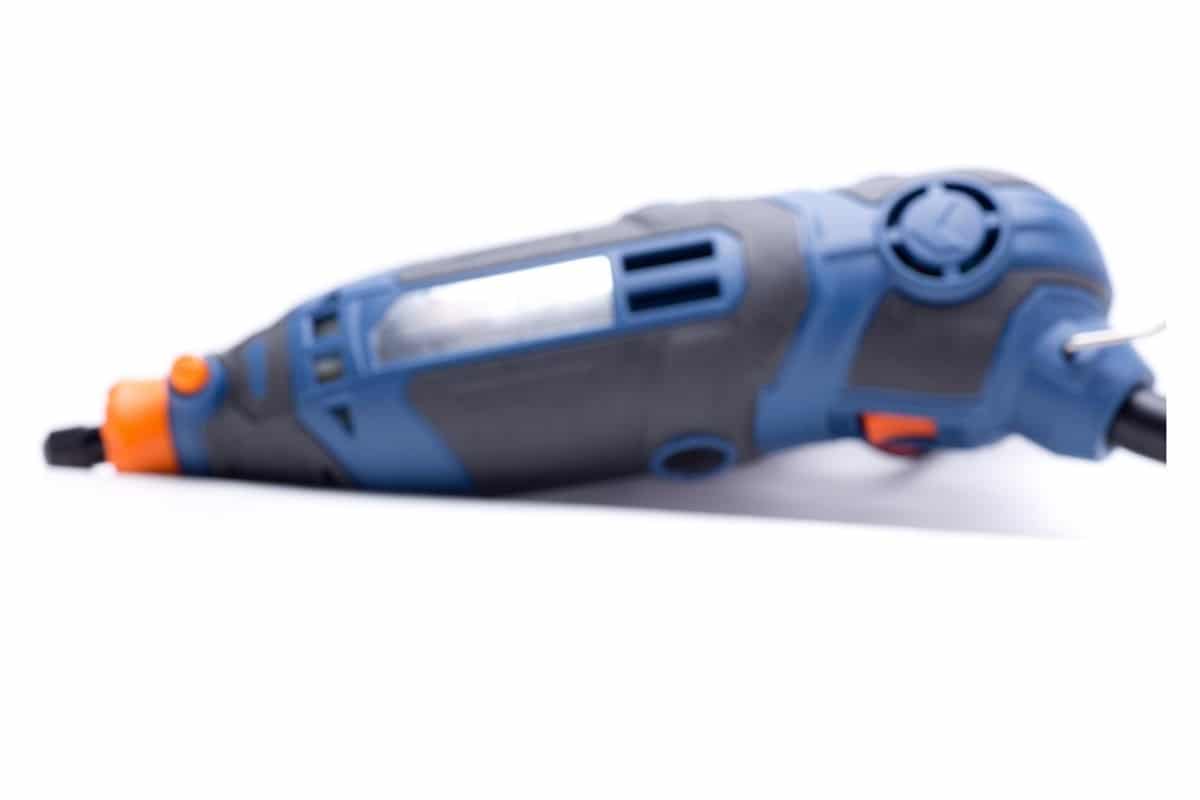 Why Was The Dremel Moto-Tool So Successful?
With nothing else like it on the market, the Dremel Moto Tool Kit became an undeniable success. It was small enough to easily carry and store, and was priced affordably. With one advertisement suggesting uses such as:
Marking and labeling
Sharpening knives, scissors, and other cutting instruments.
Polishing jewelry, silverware, metal surfaces.
Carving, drilling and shaping models.
Sharpening drills, taps, chisels.
The dremel moto tool was of huge benefit to model builders, craftsmen, and home DIYers. The dremel moto-tool is so effective, it is still used today by lab technicians, the military, and hobbyists.
Since it was invented, it has seen continuous improvements, most notably the introduction in 2003 of lithium-ion batteries to supply energy.
What Does Dremel Make Today?
The Dremel company still makes dremel products, including the dremel cutting tool to this day. They are fairly inexpensive and very useful tools for a wide range of cutting, sanding, and polishing projects.
Dremels can be purchased from most tool retailers, such as Home Depot, Lowes, and Amazon. A variety of dremel cutting tools exist, with each one providing different levels of power and size:
Dremel 8220 Series – 12 Volt
Dremel 3000 Series -1.2 Amp
Dremel 4300 Series – 1.8 Amp
Dremel Lite 7760 – 4 Volt
Dremel 200 Series – 1.15 Amp
Dremel Stylo +
A dremel hand tool is not complete without the bits and attachments. These are what make it as flexible and useful as it is to such a wide variety of tasks. These include:
Drill bits
Carving bits
Grinding wheels
Rasps
Sanding discs
Flex-shaft attachments
The Dremel company has not been sitting idle since its founding, and continues to bring new products to market. Dremel has expanded beyond the dremel cutting tool to include:
Scroll saws
Hot glue guns and pens
Rotary hand saws
Oscillating multi-tool
Flashlights
Contour sanders
Versatips (gas/butane torches)
Powered screwdrivers
3D printers
Pet groomers
Dremel continues to add new products to its lineup as technology and consumer preferences change. To be sure, Dremel will provide useful tools for people to get certain jobs done, which other hand tools are not capable of, well into the future.
Recommended Dremels / Kits
Dremel 4000-2/30 High Performance Rotary Tool Kit- 2 Attachments & 30 Accessories- Grinder, Sander, Engraver
Dremel 8240 12V Cordless Rotary Tool Kit with Variable Speed and Comfort Grip – Includes 2AH Battery Pack, Charger
Dremel 2050-15 Stylo+ Versatile Craft Rotary Tool, Wood Carving Detail Tool
To Conclude
The dremel cutting tool has been very popular since it was first invented. But just like in the past, present users of dremels need to keep safety in mind and wear PPE when using them.