X-acto knives are useful tools for cutting certain materials. However, this depends on the type of blade being used and how hard the materials are to cut.
So what can an exacto knife cut safely? Find out below.
Can an Exacto Knife Cut Fabric Safely?
Yes, an exacto knife can cut many types of fabrics. X-acto knives are great for trimming small sections of fabric, making slits, holes, removing edges, and cutting thread. However, cutting thicker fabrics such as wool? canvas? is not as easy with an exacto knife and could dull the blade quickly or break it.
When cutting fabric with an X-acto knife, be extra careful about how you hold the fabric and how fast you cut. Going too fast can result in cutting your ring finger or thumb if the fabric or knife slips. Make sure to have enough of a grip on the fabric while you cut.
Here are some types of fabric an X-acto knife can cut:
Thin canvas
Cashmere
Cotton
Lace
Jersey
Thin or soft leather
Linen
Wool
Polyester
Satin
Silk
Spandex
Seude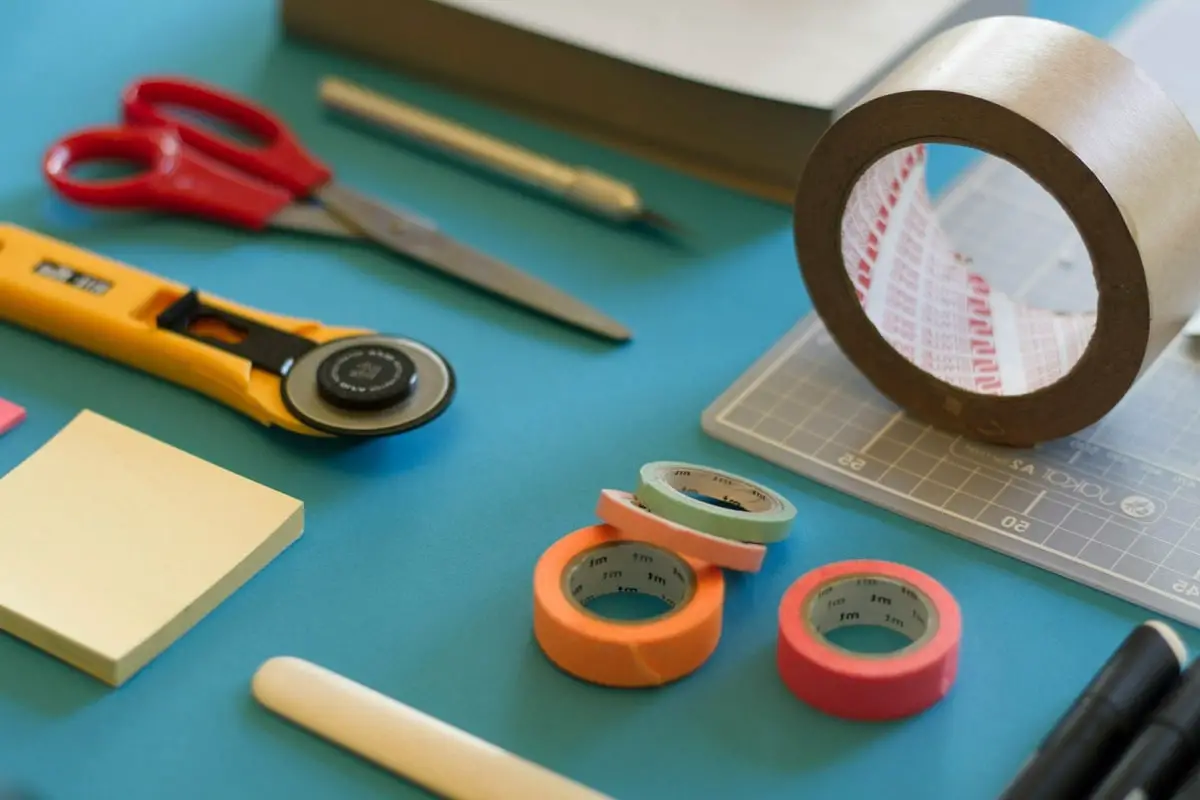 Can an Exacto Knife Safely Cut Boxes?
An exacto knife can easily open boxes because it can cut through packaging tape very easily. However, the control of the blade as it goes around the box may not be ideal. A box cutter is more likely what you need as it has a stiff wide handle and can cut open a box fast. X-acto knifes are best used to cut packaging tape and may not withstand cutting box cardboard for very long without going dull or the blade breaking.
Recommended X-acto Knives
X-Acto No 1 Precision Knife, Z-Series, Craft Knife, with Safety Cap, #11 Fine Point Blade, Easy-Change Blade System
X-Acto X2000 No-Roll Rubber Barrel Knife with #11 Replaceable Blade and Safety Cap
ELMERS Xacto Black Gripster Knife with Safety Cap
Can You Whittle With an Exacto Knife Safely?
Yes, whittling on wood or plastic can be done with an Exacto knife, but this could be unsafe. For small cuts or sections of whittling where a very sharp blade and precision are needed, an X-acto knife is a good tool. Hobbyists and craftsmen may need the occasional carving using a high-precision blade to remove a small amount of material from the object. For whittling or carving larger pieces from your arts and crafts projects, perhaps it's best to use a dedicated carving tool or heavier utility knife.
Using An Exacto Knife For Wood Carving
Woodcarving is a fun hobby that can bring relaxation and escape from daily life and also make you feel like you made something beautiful or useful. Anyone can get started with only a small quantity of materials and tools.
The X-acto knife is one tool, along with utility knives that are great for hobby wood carving. The Exacto knife is more attuned for cutting fine details and removing small amounts of wood. Carving finely detailed patterns on the wood may require an Exacto knife to achieve. It may not be the only knife you need to carve wood, but it will serve a very important part of your wood carving tool set.
Exacto knives can cut wood, but this can dull them easily or break the blade. Thinner or less dense woods such as balsa wood are best suited for cutting with an Exacto knife. It is important to judge how much your X-acto blade can handle when considering using it for woodcarving.
Some soft wood types that are easily cut with an exacto knife include:
Red cedar
Balsa
Black cottonwood
Fir
Balsam
Paulownia
Using an X-acto Knife to Cut Metal
Thin metals, especially those used in hobby projects such as modeling can be cut using an Exacto knife. Some soft metals that can be cut by X-acto knives include copper, aluminum, or thin brass.
However, metals can easily dull the blade, which is why using wire cutters or special metal cutting scissors may be best. Similar to other hobbyists' toolsets, Exacto knives can be great for cutting metal pieces in certain circumstances where precision and control of the blade is necessary and the metal is not too thick or strong.
X-acto knives are versatile and great for making fine cuts on intracate patterns. However, they are extremely sharp and must be respected in their ability to cut the skin. Always keep safety in mind when using an exacto knife and never go too fast or get too complacent when using one.