Dremels have many benefits when used for tasks they are made for, which include many things. Read more to find out what dremels can really do.
#1 Dremels Work
Do Dremels Work?
Well, this depends on what they are used for. Dremels are a very effective cutting and grinding tool for small, but necessary tasks. Dremels are extremely safe and easy to use, but dremel-like precision can also be achieved with a variety of tools such as drills or even small knives.
Dremels work well because they are:
Fast and powerful
Easy to handle
Have many different drill and grinding bits to choose from
Easy to store and carry
#2 Dremels Have A Variety Of Bits
Dremels have a variety of bits to choose from, which are good for:
Drilling
Grinding
Polishing
Cutting
Engraving
Finishing
#3 Dremels Run At High RPMs
Do Dremels Run At High RPMS?
Yes, Dremels can run at high RPMS, depending on the model. Generally, a dremel will spin at variable speeds, ranging between 5,000-35,000 RPMs.
Different dremels will run at higher or lower RPMs. The most powerful Dremels are the 8220 and the 4300 series. These run at 35,000 RPMS, run on battery or cord power, and use 12 volts. They are excellent for performing all the dremel tasks listed above and are compatible with other dremel bits and attachments.
#4 Dremels Can Last A Long Time
Do Dremels Last A Long Time?
This depends on whether we are talking about the dremel, the bits, or the battery. The dremel battery will last for 6 years of intermittent usage, and 3 years of daily usage. The motor will draw more power if you cut harder materials such as steel, and less if you polish soft stone.
The dremel tips will last a certain amount of time depending on what they are cutting. For example, dremel cut-off discs will wear out quickly if they are cutting hard steel. But cutting wood or plastic will allow them to last much longer.
Cut-off discs with fiberglass reinforcement with a metal center section are very tough and will last longer than thin abrasive discs that have no internal reinforcement and held on by a tine screw running through the middle.
The Dremel tool itself can last anywhere from a few months to many decades of use. Common issues are related to the the speed selector switch, the motor, and the bushes. Always keep the reciept so you can return it and get a new one if there are any problems with these.
#5 Dremels Can Cut Aluminum
Aluminum or aluminum alloy are common metals in use today in products ranging from home appliances to toys. Dremels can cut or grind aluminum using tungsten carbide burr bits, aluminum oxide grinding stones, and silicone carbide grinding stones.
Dremel Tool Cutting Aluminum
Dremel tools are effective at cutting aluminum. Whether it be an aluminum part or sheet, the right dremel cutting tip can easily handle it. There are a number of dremel bits out there that can be used for this purpose.
Aluminum is abrasive and the dremel cut aluminum will not always look as smooth as desired. However, with some practice and patience it becomes easier over time to get the desired result. Aluminum is such a versatile material that almost anyone can will come in contact with it at some point.
Dremels are excellent at cutting metal sheets and parts that are on the smaller side. Using a metal cutting tip, dremels can make quick work of metal excess that needs to be removed. Just be sure not to try and cut aluminum that is too thick or the tip won't go through.
#6 Dremel Rotary Tool Cutting Kits
Dremels are not usually sold just by themselves. Most dremels are sold in kits that include a package of general purpose bits to cover the basic needs of the user. Kits usually feature a variable speed Dremel that is useful for many different household tasks.
Professional dremel users may need to buy additional bits, and a Dremel with more or less power.
General purpose dremel cutting kits usually include 7 accessories:
A cut-off wheel
Silicon carbide grinding stone
Aluminum oxide grinding stone
1/2 inch sanding drum
1/2 inch 120-grit sanding band
Mandrel
Dressing stone
Small wrench
#7 Dremels Can Cut, Grind, And Polish Wood
Dremels can easily cut through wood using a cutting or grinding bit. Wood is a material used by carpenters, artists, and hobbyists. Dremels make a great addition to their toolkits.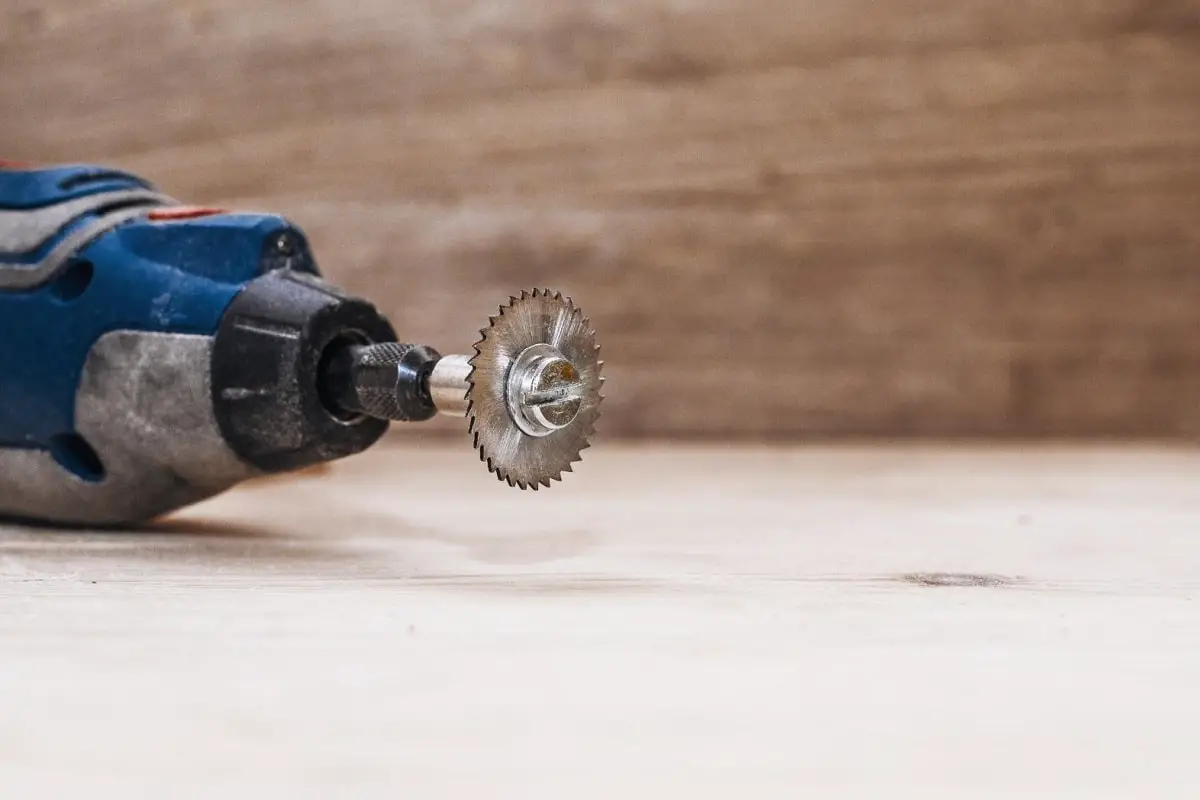 Dremel Rotary Tool Cutting Wood
In order to cut wood with a dremel, you must first secure your work. If you already have a project in mind, then this step is necessary. For example, if you are building ornaments or crafts for Christmas, or drilling a hole into your desk or a wall, you'll get that done in no time by using a dremel. Carpenters can use dremels to cut small notches in wall posts to fit wiring or other components through.
#8 Dremel For Hobbies
Dremels are perfect for doing hobbies, such as when making plastic models, sculptures, and figurines.
Hobbyists will find it a useful tool when they need to cut, drill or engrave many materials. The dremel comes in many shapes and sizes for special applications. All of these tools can be used to complete hobby projects.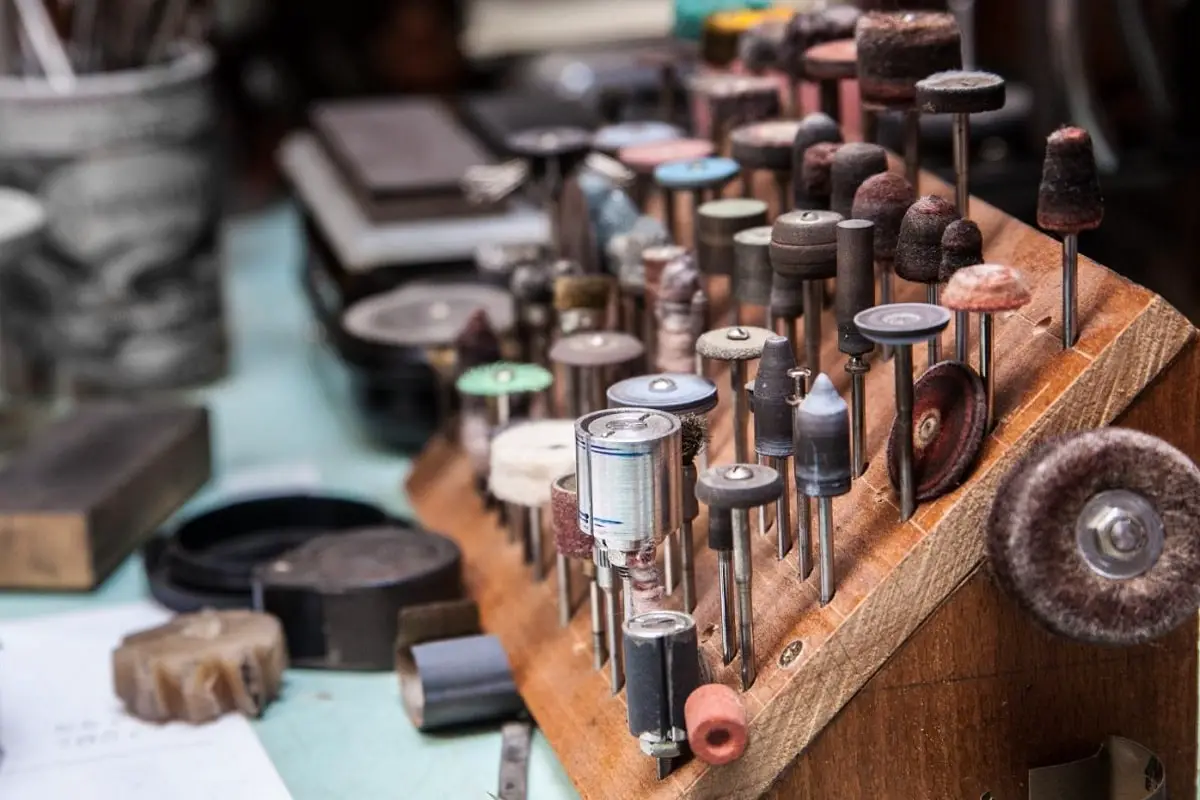 #9 Dremel Tools Cut Porcelain Tile
Porcelain tile is a brittle but very strong flooring material installed by carpenters on homes and office buildings. Dremels can help fit peices of porcelain together by precisely trimming off unwanted material. They can also be used to drill holes through the tile to fit bathroom or kitchen appliances or plumbing through.
To cut porcelain tile with a dremel you will need to use a special bit. This includes the diamond tile dremel bits #562 or #545.
In Conclusion
Dremel rotary tools have many benefits and you can use them for a variety of projects. Just remember to keep safety in mind and wear glasses and gloves when operating one.