As you probably know, the Dremel is one of America's best-selling rotary tools. It can be used in various industries for different tasks. Read more to find out all the careers that will, at one point or another, require a dremel to get the job done.
#1 Jeweler
Jewelers can use dremels to make finely cut peices of jewelry. Along with other necessary hand tools, dremels make a useful addition to a jeweler's workbench. Jewelers often work with different metals and stones, such as quarts, amber, carnelian, steel, aluminum, and even platinum.
Dremels have specific bits that allow them to cut and grind jewelry with precision.
#2 Furniture Maker
Furniture makers worth with many types of hand and machine tools to make fine, and common peices of furniture. This includes dressers, tables, cabinets, desks, and chairs.
Furniture makers also do restoration of antique furniture that requires an extra set of tools and skills. Dremels are excellent for adding those fine touches and trimmings to new furniture, as well as grinding bits off old ones.
A dremel can speed up the process of furniture making by replacing some hand tools.
#3 Carpenter
Carpenters use dremels sometimes to cut or grind small parts or materials than need to fit properly. But dremels are not just limited to carpenters, if you are into DIY or want to try something new then your dremel might be of great use.
Some things carpenters use dremels for include:
Grinding
Sharpening
Cutting
Routing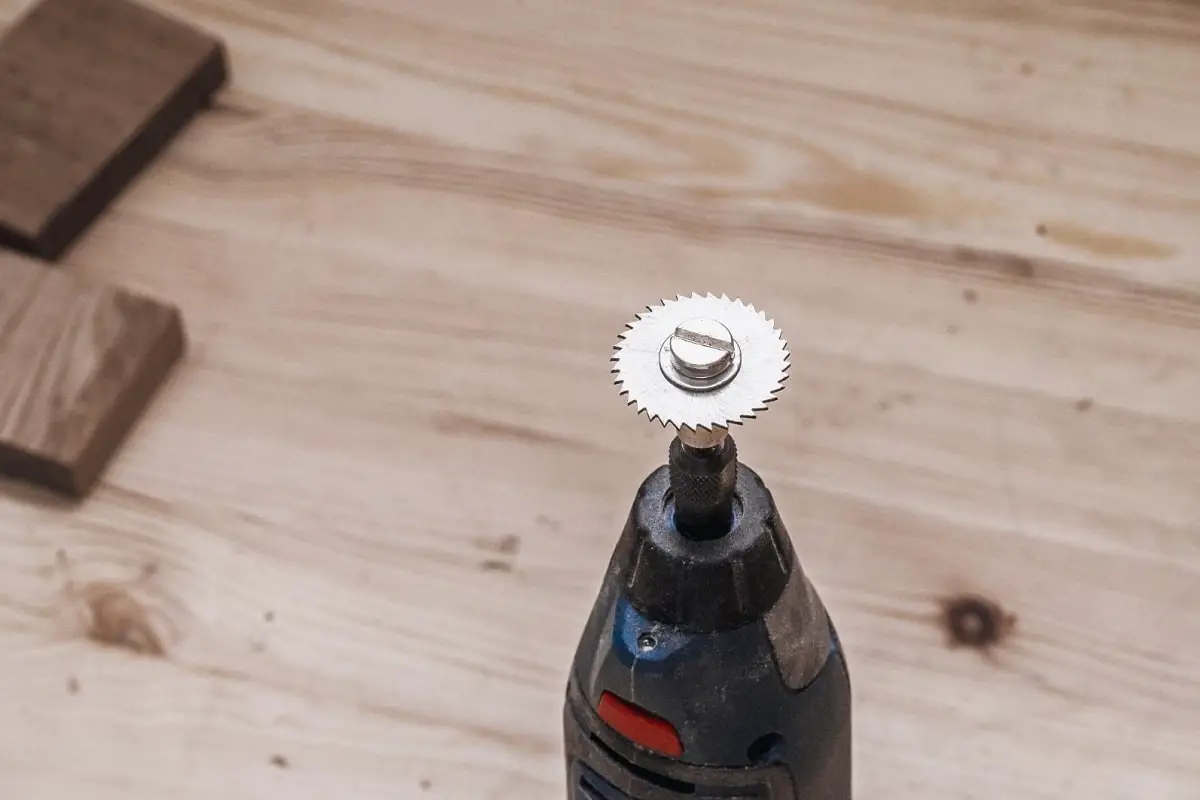 In woodworking, dremels are great at drilling holes, sanding, cutting and carving intricate designs into the wood. You can add a sander attachments to smoothe and finish wood pieces.
You can do a lot of different things with dremels like sanding, polishing, sharpening blades and tools, or engraving wood objects.
Recommended Dremels For Carpenters
Dremel 4300-5/40 High Performance Rotary Tool Kit with LED Light- 5 Attachments & 40 Accessories- Engraver, Sander, and Polisher
Bosch Professional GRO 12V-35 – Multiple-Tool Battery Operated Rotation
Hi-Spec 121pc 130W Corded Rotary Power Tool Kit Set. Crafts & DIY, Dremel Compatible Bit Accessories
#4 Artist
Some artists use dremels to make interesting art peices and sculptures. Dremels can cut wood and stone, which makes them great for doing certain artistic tasks.
Artists can use dremels for:
Polishing
Sanding
Carving
Engraving
Hobbyists also use dremels to cut pieces of plastic to make interesting and fun toys and models. These include:
Figurines
Plastic airplanes and cars
Necklaces and bracelets
Toys
Dremels are really versatile tools. They can be used on wood, metal, plastic, ceramics and more. Dremels are great for creative people looking to try something new. Dremel kits include dremel bits that fit the dremel tool of your choice.
#5 Metal Worker
Metal workers use dremels to cut metal and add fine details. They are also useful for engraving and polishing metal. Dremel tools rely on high speed instead of torque to help metal workers get the job done. This also includes having a variety of bits available suitable for metal working.
#6 Auto Mechanic
You might not believe it, but auto mechanics sometimes use dremels to make repairs or enhancements to auto parts. They use dremels in a way similar to carpenters, however these are for cars and not houses or buildings.
A dremel is a machine which is used to make holes in something. There are different dremels, but the main idea behind them all is that they are used to drill into things quickly and easily. Auto mechanics put dremels to use by using them to remove things like rust from hubcaps or bolts.
#7 Architect
Some might not believe it, but architects still make physical models of buildings and landscapes they want to create. Even with the advances in computer technology and digital 3d modeling, a real model of a building allows some architects to get a better idea of space.
Making a model of a building can require the abilities of a dremel cutting tool. This is just one of many tools architects can use to make their next masterpiece.
#8 Electrician
Electricians use dremels for some tasks, such as trimming metal pieces and cutting wiring. They are also excellent for drilling fine holes through appliances and drywall to fit wiring through. Electrical components sometimes need modification to fit the appliance, house or building they need to be in, and this is where dremels can be very useful.
#9 Farmer
Farmers use many different tools, not just tractors and implements. They usually have a barn or shop filled with many hand and power tools, including a dremel or two. Farmes have a variety of jobs they need to do to make their farms run and produce food for people's table.
Farmers use dremels for:
Cleaning rust off bolts and metal parts
Repairing farm equipment
Making a custom-made farm sign
Cutting animal ID tags
Performing electrical work
Basic carpentry
#10 House Flippers
Cutting drywall, trimming flooring, drilling holes to fit wiring through, the list goes on. House flippers will benefit from having a dremel in their tool box. Its just another tool they can use to get that house in tip top shape to put on the market.
#11 Facilities Maintenence
Facilities maintenence workers need to do whatever task that comes up to keep the facility operating safely for those inside. This can require a small rotary cutting tool such as a dremel to get the job done. Dremels allow facilities professionals to do the jack-of-all trades work that is required of them.
In Conclusion
Dremels are a flexible and effective tool for the tasks they are designed for and can complement the toolset of many different tradesmen and hobbysists. Be sure to keep safety in mind and wear proper PPE when using a dremel as they can still cause injuries.