Fire Extinguisher Standards were created to ensure that homes and business owners are able to use the appropriate fire extinguishers on their property. Every year, fire extinguisher standards go through a stringent review process and are updated to reflect current technologies and techniques. Training on how to use a fire extinguisher and fire extinguisher locations and displays are also covered by prominent standards organizations.
NFPA Fire Standards
The National Fire Protection Association (NFPA) was formed in 1896 as a global self-funded nonprofit organization. It provides guidelines and standards to help prevent death, injury, or destruction to property and resulting economic losses. You can visit The National Fire Protection Association online at their website (NFPA.org). 
There are 275+ NFPA Codes & Standards that cover building, process, service, design, and installation. You can view them here free.
They cover such topics as (but not limited to):
Portable Fire Extinguishers
Installation of Sprinkler Systems
Installation of Oil-Burning Equipment
Fire Protection for Laboratories Using Chemicals
Natural Gas Fuel Systems Code
Explosion Protection for Gaseous Mixtures in Pipe Systems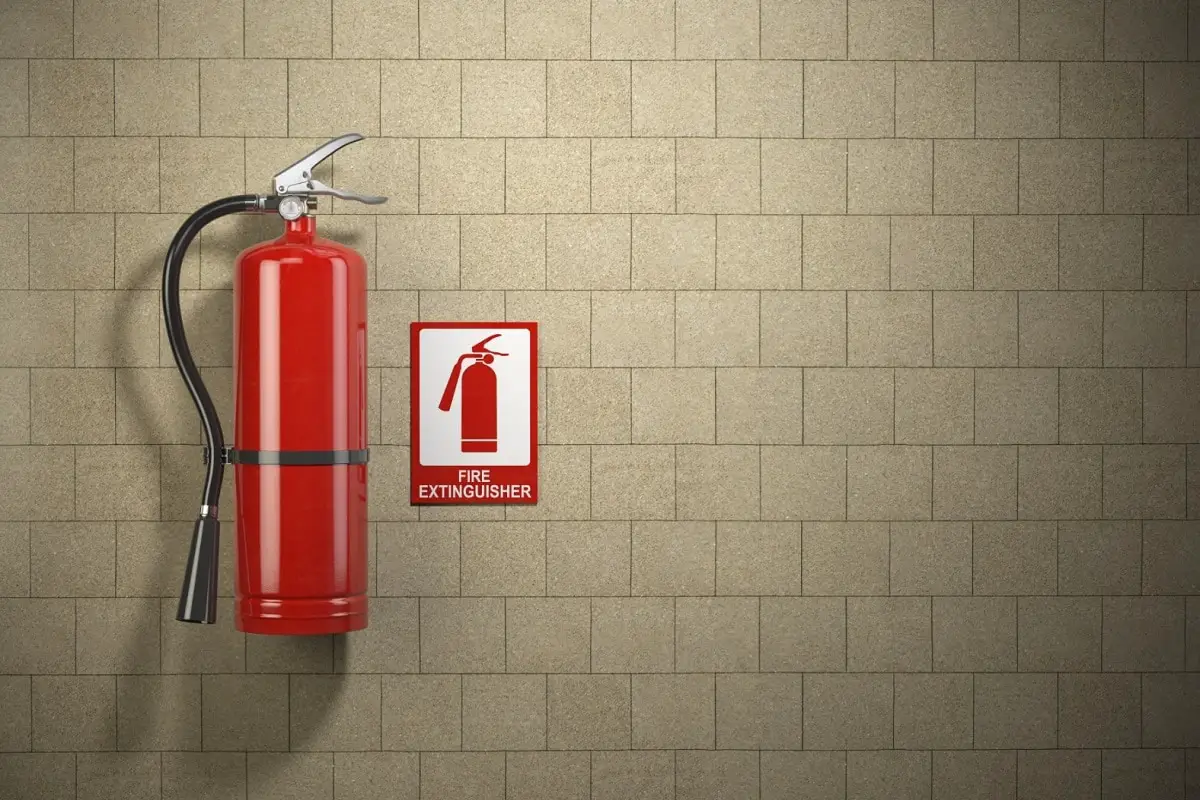 NFPA 10 – Portable Fire Extinguishers
The NFPA 10 Standard for Portable Fire Extinguishers covers maintenance, inspection, installation, and selection criteria for fire extinguishers in the United States and Canada.
Where to Place Fire Extinguishers
The National Fire Protection Association (NFPA) also recommends where to place primary and secondary fire extinguishers in your home. This includes every level of your home, including garages, kitchens, and near exits.
Underwriters Laboratory (UL)
The Underwriters Laboratories or UL is a nonprofit organization serving in Canada and the U.S. that uses scientific processes to conduct rigorous independent research on safety data risks. They publicly share expert knowledge through education and develop safety standards with regard to evolving technologies.
The UL Firefighter Safety Research Institute (FSRI) works with global fire services to develop and share fire safety science knowledge that firefighters and workers use every day to protect their lives and materials.
UL Standards Store
UL performs their own independent certifications, tests, and inspections to ensure they develop effective standards and recommendations. You can view these standards and purchase them at the UL Standards Sales Site.
OSHA
United States Department Of Labor Occupational Safety and Health Administration (OSHA) offers standards for portable fire extinguishers, fire extinguishers for construction equipment, and fire equipment training.
OSHA Portable Fire Extinguisher Standards
For OSHA's portable fire extinguisher standards, see 29 CFR 1910.157.
See further interpretations of this (1910) standard.
Fight Or Evacuate?
OSHA gives recommendations on whether occupants of a home or building should fight the fire with a portable fire extinguisher or just evacuate as quickly as possible.
The American National Standards Institute (ANSI)
The American Standards Institute relies on both the UL fire extinguisher and NFPA standards. You can see these posted on the extinguisher's side label, as, for example, "ANSI / UL 711" or "ANSI / US 299".
Vehicle Fire Extinguisher Requirements
Vehicle fire extinguisher requirements exist to keep drivers and passengers safe by allowing them to put out or escape a vehicle fire quickly.
The United States Department Of Transportation
The United States Department of Transportation Federal Motor Carrier Safety Administration (FMCSA) regulates what and how items and products are transported on American roadways. These specifically relate to the safety of all drivers, passengers, and pedestrians on the road.
DOT labeling for fire hazards may be required on some vehicles, especially those that transport hazardous materials. 
Federal Regulation Title 49 Part 393.95: Emergency Equipment on all Power Units makes mandatory that every truck type (except tow trucks) have a fire extinguisher accessible on it.
United States Coast Guard
The United States Coast Guard (USCG) has minimum equipment requirements for fire extinguishers on boats. Marine fire extinguishers must have a Coast Guard classification system marking with an approval number visible on the label.
United States Coast Guard Boating Requirements
For leisure and fishing boat safety information, go to the main sitemap here.
Also see the Federal Requirements For Recreational Boats PDF.
The United States Coast Guard sets minimum U/L ratings for fire extinguishers on boats. These include all classes of fire extinguishers (A, B, C, etc.) Some fire extinguishers used on land, such as hand portable stainless steel extinguishers and stored AFFF and FFFP foam are not allowed by Coast Guard regulations.
USCG and Department of Homeland Security Fire Extinguisher Regulations
These meet the U.S. Code: Title 46 Shipping Code. You can view these at the Electronic Code of Federal Regulations e-CFR site. Specifically, you can view Title 46 PART 25 SUBPART 25.30 covering fire extinguishing Equipment for motorboats and other passenger vessels.
International Fire Code (IFC)
The International Code Council (ICC) began publishing a series of 15 I-codes in 1994 that include codes for building, residential, and fire hazards.
For fires, you can see the ICC Fire Code content view here.
Fire Extinguisher Markings
Fire extinguishers should have markings on them that show their rating level which matches their specific capacity. Among these, are markings for ANSI / UL, Marine, the fire type (A, B, C, etc), USCG type, size, approval number, bracket number, strap number, and contents manufacturer.
Make sure to only use fire extinguishers that have these clear markings that meet the standards for their particular usage.