If you live in a remote area with chemicals stored nearby, you might require access to a hazmat suit to handle them safely. So what do you do if you cannot have one shipped to you? Can you make one? Find out below.
Can You Make a Hazmat Suit?
Yes, you can make a homemade hazamat suit. However this will take some time, space, and material you will need to purchase. You have to decide if making your own hazmat suit versus purchasing one online is the best option for you.
Hazmat Suit Materials You Will Need
Hazmat suits are made of certain types of materials because they must be able to protect the wearer from dangerous liquids and particles on the job. You can make a hazmat suit out of:
Plastic sheet
Water resistant / waterproof fabric
Synthetic rubber
Polypropylene spunbond (non-woven) fabric
Latex
All-purpose thread
You will need quite a lot of material to complete the suit and laying it out will take a significant amount of table space.
Here are a few choices for good polypropylene spunbond fabric
House2Home 60″ x 3 Yards Nonwoven 100% Polypropylene Spunbond Fabric
Fusible Non-Woven Lightweight Polyester Interfacing
Menolana Polypropylene Non-Woven Fabric
As an Amazon Associate, SelectSafety earns commissions from qualifying purchases made through links in this post.
Hazmat Suit Components Needed
To make a hazmat suit you will need (click the links to go to Amazon products)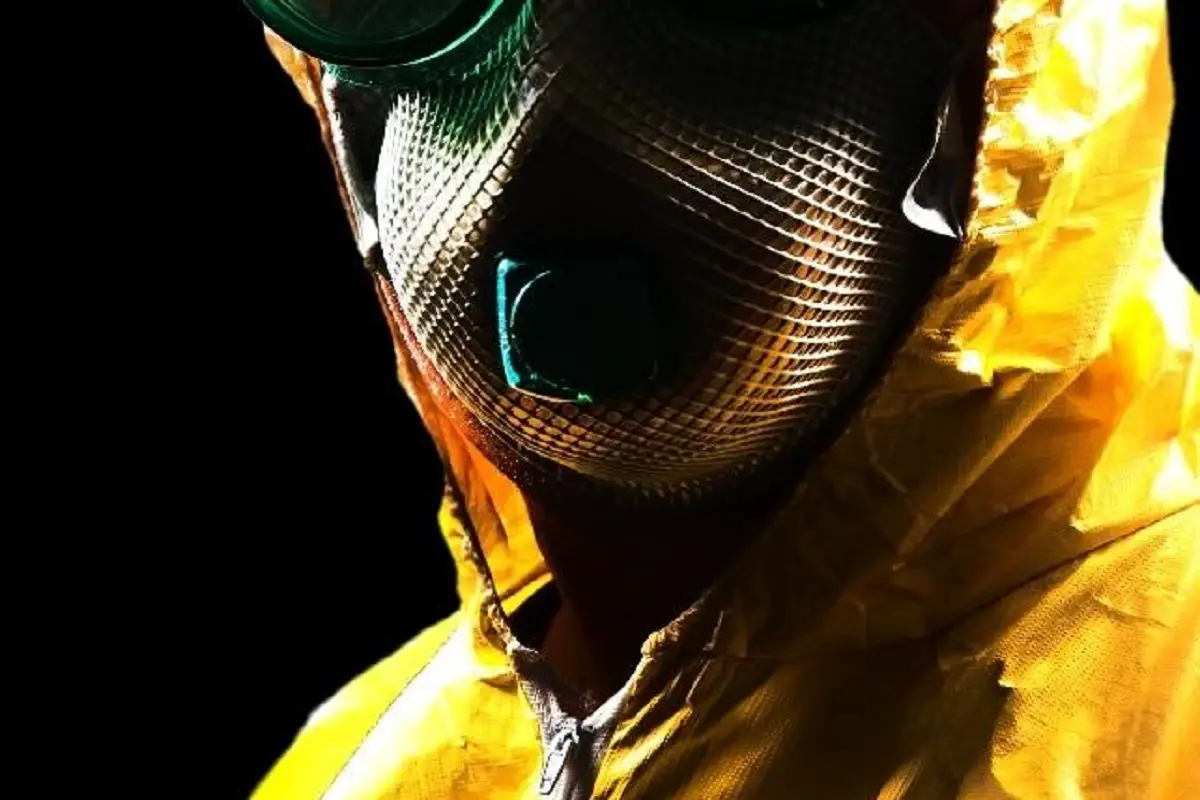 Remember, a hazmat suit must have a source of oxygen available to breathe. This can be from a respirator attached to an oxygen source such as a self-contained breathing apparatus (SCBA). Or you can use a CBRN filter designed for hazardous chemicals like the Mira Safety Certified CBRN filter 40 mm NATO.
Steps To Make a Hazmat Suit
Size the suit properly by using the full body tailor method using a tape measure.
Gather enough water-resistant fabric, plastic, or rubber to create the entire suit.
Include gloves and a SCBA or CBRN filter mask with the suit when it is complete.
Decide if you want feet protection included with the suit, or wear rubber boots. Add extra fabric to cover the feet area.
lay out the material on the floor or large tabletop and complete all the measurements and cuts according to the sewing pattern.
Sew the seams along the legs, sleeves, chest, and hood area.
Sew in the elastic strips for the wrists, waste, and ankles.
Sew in the front zipper from below the waste to the neck to close the front of the suit.
When wearing the suit, also put on ski or safety goggles which will help protect your eyes from splashes or chemicals.
If you want to know everything about hazmat suit features and functions check out our Hazmat Suits Buying Guide here >
Homemade Multi-Layer Hazmat Suit
Adding an additional layer of material to the hazmat suit will help strengthen it and protect the suit from tears or cuts. However, this will add expense, weight, and potentially make the suit hotter inside when wearing it.
How Long Does It Take To Make a Hazmat Suit?
Unfortunately, making a hazmat suit by hand or with a sewing machine will take some time. It could take anywhere between 30 minutes (if you work fast) to several hours to make a single hazmat suit. It also requires a level of skill, experience, and tools for making textiles that most people do not have.
UP NEXT: How Are HAZMAT Suits Tested?
To Close
Although you can make a hazmat suit yourself, it may not be as effective at keeping you safe as one you purchase. Considering basic hazmat suits are not expensive to buy, this may be the best way to go if you need a hazmat suit.
For more information, see our post Hazmat Suit Vs Tyvek Suit.