Welding safety glasses protect your eyes from sparks and/or heat while welding or working in a welding shop. These will help you be safer in your welding profession.
Welders each day are vulnerable to injuries from metal sparks, shards, and particles. Extremely dangerous situations can occur such as bursts of sparks and flames, as well as potential explosions. Welding safety glasses, along with other welding safety gear will help prevent these from happening to you.
What Are Welding Safety Glasses Made Of?
Welding safety glasses have to be made of special materials in order to make them effective. These include:
Polycarbonate (lens)
Rubber (nose and ear pads)
Thermoplastic polyurethane (frames)
What Do They Protect You From?
Welding safety glasses offer a range of protection for the wearers. These include protection from:
UV-A, UV-B, and UV-C rays (up to 99.9%)
Sparks
Heat
Small metal shards
Flashes
Excessive glare
Metal dust particles
Scratches
Varieties of Welding Safety Glasses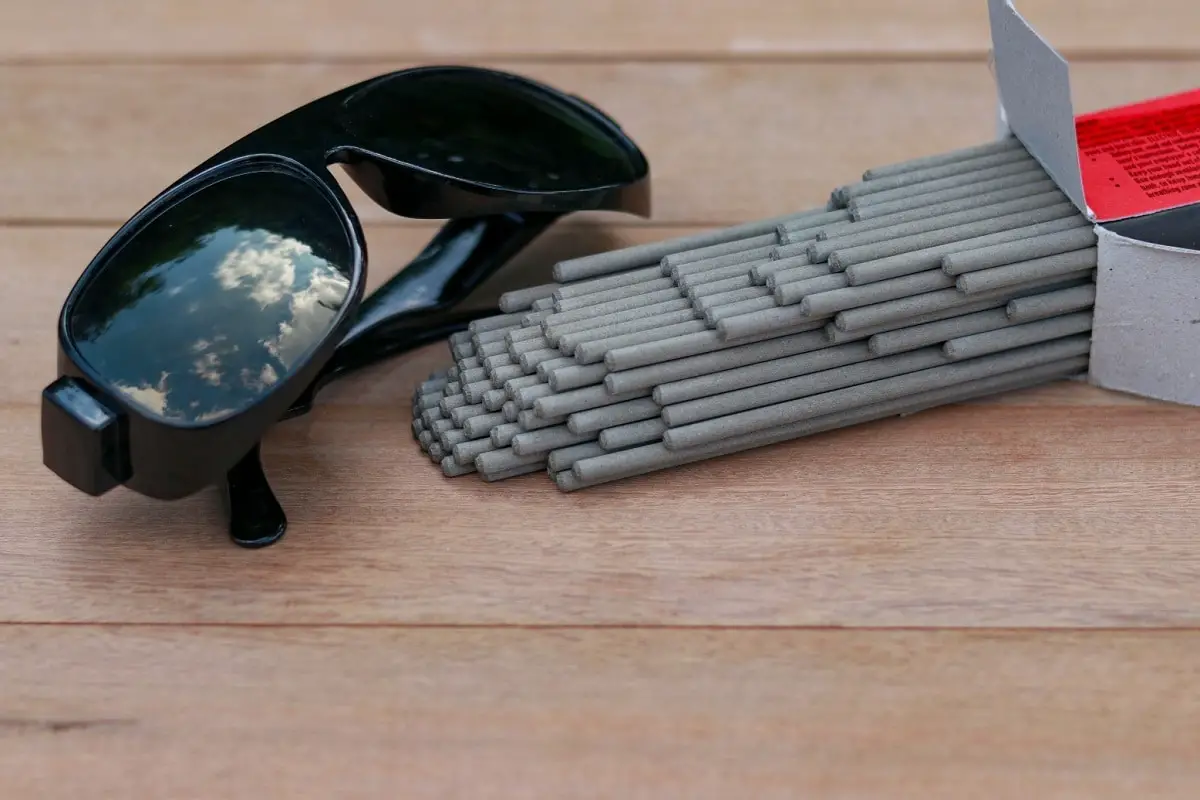 Welding safety glasses come in several sizes, shapes, and colors. However, regardless of how fashionable they are, welding safety glasses are not just for show. They are very important to protect your vision from sparks and heat.
Wraparound Frames
Some welding safety glasses have wraparound frames that curve around the temple area and provide side protection. This type can also be flexible around the temples, providing a nice fit while also being aesthetic.
Infrared Lenses
Infrared lenses are included in the design of welding safety glasses. These include levels 2,3, 5, and 8+ (as IR 2.0, IR 3.0, etc). These provide a range of infrared light protection for wearers during cutting, welding, brazing, or soldering. They also provide good protection for the eyes from nearby flashes.
However, ranges below IR 8.0 do not offer enough protection for arc welders. Arc welding requires a darker lens found only in welding helmets. This requirement is presented in OSHA's 29 CFR 1910.252 minimum lens shade requirements for welding operations.
Lens Shades
Welding safety glasses can have different colored lens shades. These include:
Yellow
Green
Blue
Red
Grey
Purple
Some welding safety glasses can also include a flash mirror coating to further reduce glare. Welding safety glasses may also have photochromatic lenses (transition lenses) that change from dark to clear when moving from indoors to outdoors. Welding safety glasses lenses can also be scratch resistant.
Welding Safety Glasses With Side Shields
To be effective and provide adequate coverage for the eyes, welding glasses should include side protection. These can be angled pieces of polycarbonate or part of wrap-around frames. It is recommended to only buy a pair of welding safety glasses that offers side as well as front protection.
Welding Safety Glasses Sizes
Most welding safety glasses are universal gender and will fit either men or women. Flexible wrap-around frames can provide for an easy fit.
Welding Glasses vs. Welding Goggles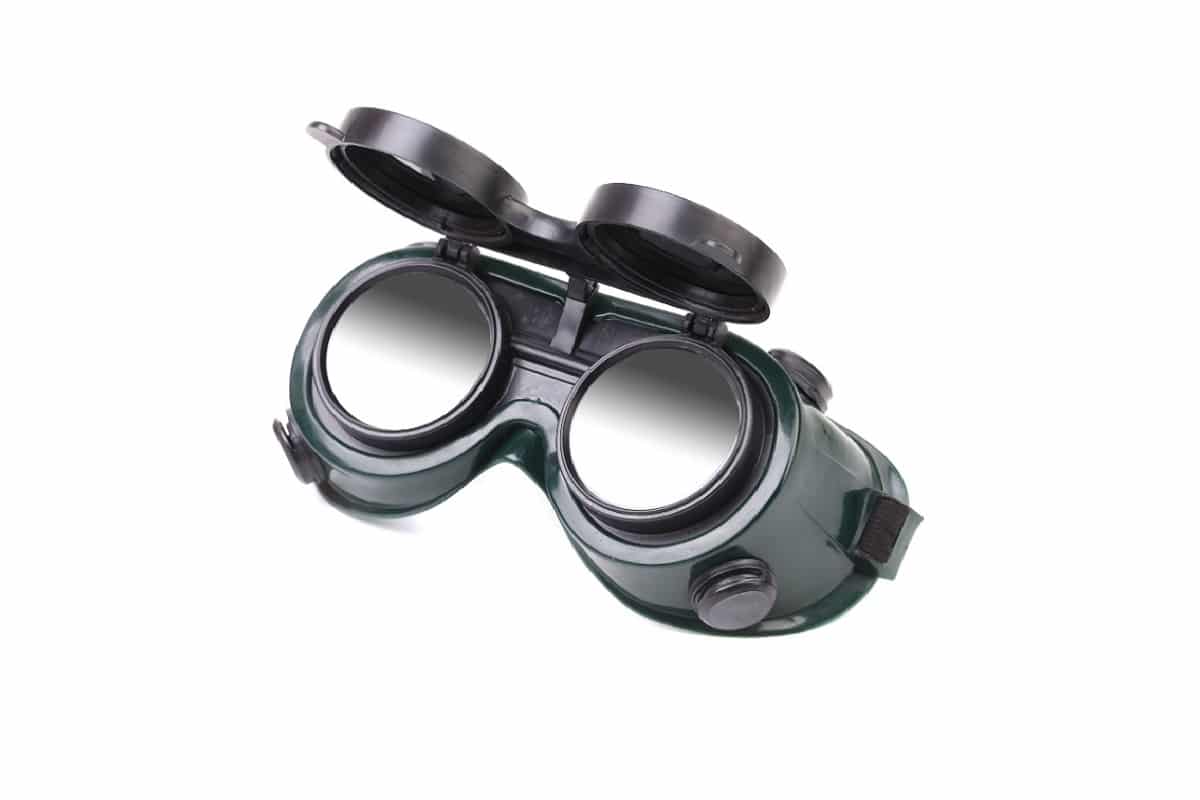 Some welding glasses can also be considered goggles. These often have flip-up lenses that allow for better vision when you move away to do another task. Welding safety goggles and welding safety glasses are interchangeable names often referring to the same thing.
ANSI Z87.1 Impact Standard
Not all welding Glasses are ANSI Z87.1 certified and therefore cannot guarantee protection from impact hazards. So, they may not protect against impact from flying debris or shards that result from a burst or explosion event. Check the packaging or advertisement before buying to make sure they meet this and/or the CSA-Z94.3 standard.
Limitations of Welding Safety Glasses
Welding safety glasses should not be used for arc welding. For this, you need to wear a welding safety helmet. Welding safety glasses should only be worn for flame cutting, plasma cutting, or brazing. For more information, see our post Welding Safety Glasses Vs. Welding Safety Helmets >>
Welding safety glasses are affordable and extremely useful. If they are ANSI Z87.1 certified, they can at times be worn in place of regular safety glasses. However, before buying make sure to fully read the online advertisement product details.