Arc flash suits play a critical role in keeping electrical workers safe. To keep these suits working their best, they must be taken care of properly. Arc suit inspection is a key part of this process.
Arc flash suits are a part of PPE that the workers working in such hazardous environments must wear to protect themselves from high-energy electrical hazards. As such, the maintenance and the upkeep of these suits are a must. Regular inspections and equipment checks are one of the main methods followed to ensure arc flash suits and accessories maintain their protective properties.
Where Are Arc Flash Suits Inspected?
When it comes to PPEs (Personal Protective Equipment) arc flash suits are some of the most used suits in industrial and electrical facilities. These include:
Heavy equipment manufacturing
Iron and steel manufacturing
Manufacture of electrical equipment
Power lines and sub-stations
Others
These environments are hazardous to workers and filled with contaminating elements that could harm the functioning of arc suits and other PPE clothing. This includes dust, dirt, liquids, sharp objects, metal shavings, and other unwanted particles coming into contact with the suit.
Personal inspection of your own arc flash PPE should occur at the start of every day onsite before putting the gear on. Each worker should inspec his or her own gear. A system of mutual co-worker inspection can help identify issues that you may miss on your own gear.
Formal employer-led inspections should also occur on a regular basis at the facility or location where the arc flash suit is used. The suit and accessories must all be inspected together.
Arc flash suits can also be inspected and tested at a central electrical testing facility — either the company's or a third-party inspection facility — where skilled inspectors, inspection equipment and inspection records are available in one place.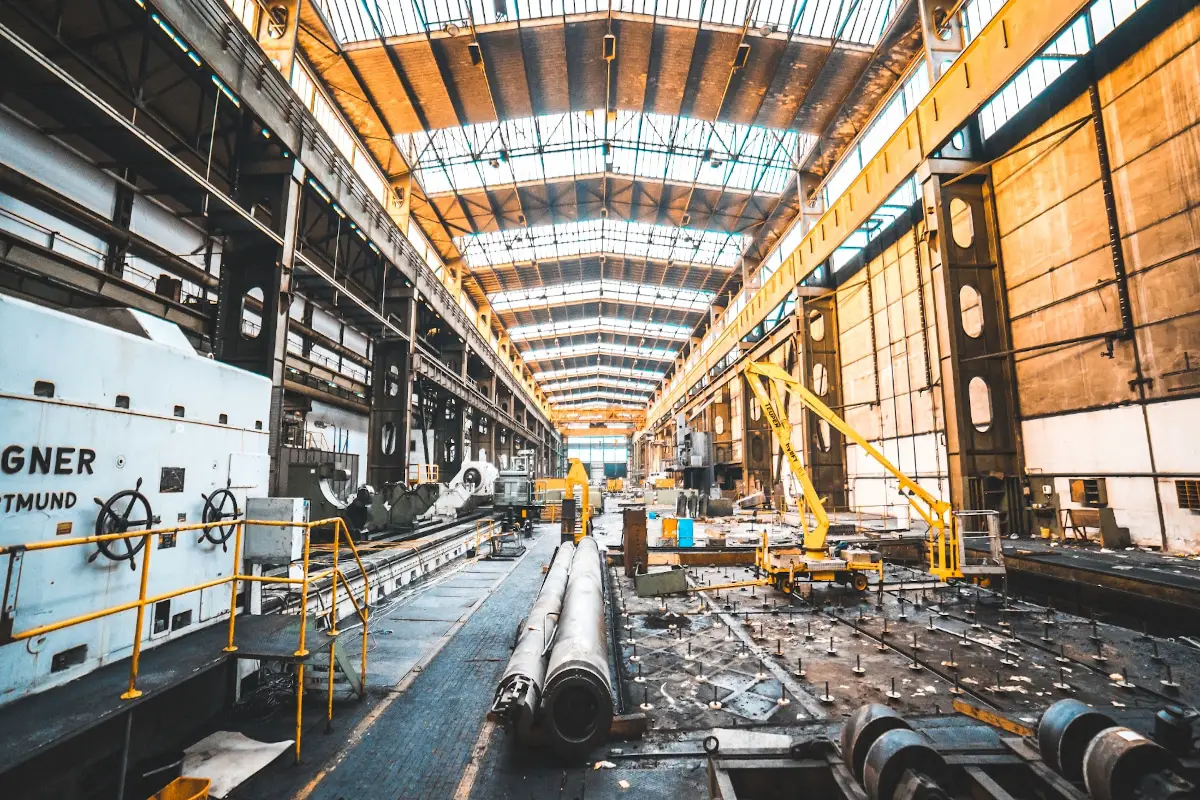 How Often Are Arc Flash Suit Inspections Required?
Wearers of arc flash PPE should inspect their gear on a daily basis for tears, burns, wear points or chemical stains that can reduce the arc flash protection. In particular, gloves, suit knees and elbows, and boot toes should be inspected carefully. Even a small rip, hole, embedded metal shard or foreign chemical intrusion can open an avenue for electricity to enter the suit.
Both OSHA and the NFPA require employers to inspect their workers' PPE on a regular basis. OSHA 1910.132 requires employers to provide, inspect and maintain PPE, stating that "defective or damaged PPE shall not be used (1910.132(e)). In addition 1910.137(c)(2)(viii) says "Electrical protective equipment shall be subjected to periodic electrical tests. Test voltages and the maximum intervals between tests shall be in accordance with Table I-4 and Table I-5."
Table I-4 and I-5 can be found here.
Arc flash gloves must be electrically tested before first issue and every 6 months from the dates written on the gloves per ASTM F495 and OSHA 29 CFR 1910.137(c)(2)(viii) and Table I-5. An electrical test ensures that the gloves can still protect against high voltage. This typically involves both an AC and DC test. These tests are non-destructive so the gloves can continue to function afterward. OSHA letters also state arc flash gloves must be inspected again if "the insulating value is suspect, after repair, and after use without protectors."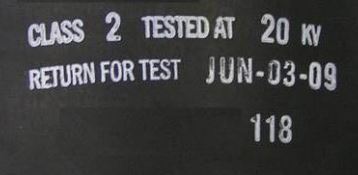 In addition, you should "air test" your arc flash gloves every day. Simply pinch down the wrist of the glove and blow air into it. Alternately, you can use a special glove inflator. If it holds air the glove has no holes. If you detect a hole (air coming out or glove deflates on its own) then stop using them immediately and get them repaired or replaced.
Rubber insulating sleeves should be inspected daily and tested before first issue and every 12 months. They should also be inspected and tested "upon indication that insulating value is suspect; and after repair."
Rubber insulating blankets should be inspected daily and tested before first issue and every 12 months. They should also be inspected and tested "upon indication that insulating value is suspect; and after repair."
Face shields should be inspected daily for scratches and cracks. Beyond this there are no regulatory inspection intervals prescribed. The dangers go beyond limited vision from scratches — any compromise to the outer surface of the shield will reduce the ability to shield your eyes and face from extreme light intensity in an arc flash incident. Any loss in protection can lead to partial or full blindness. If the arc flash shield is cracked or badly scratched it must be replaced. Face shields should be replaced every 5 years from the date of purchase, regardless of condition.
Workers' flame-resistant clothing, such as balaclavas, coveralls and underwear should be periodically inspected for flame resistance using a destructive flame test. This is carried out by randomly selecting garments from workers on a set frequency (i.e. monthly, quarterly) and subjecting them to high-intensity flames. If the garment burns faster than rated, then this uncovers issues with laundering, cleaning or storage.
According to ISHN arc flash gear has varying life spans and wear rates. Treated 100% cotton lasts an average of 12-16 months, 88/12 cotton and nylon blends last 18-30 months, and 93% Nomex® blends last 2-1/2 to 4 years. Variations in wear rates and life mean that frequent (i.e. daily) inspections and regular replacement cycles are required, regardless of how old the gear is or where it is used.
If an issue is found, NEVER continue to wear that article of arc flash clothing. It's a matter of life or death!
Recommended Arc Flash Suit Helmets
Oberon Company TCG12 Series 12 Cal Arc Flash Face Shield & Hard Cap for Electrical Safety and Arc Flash Protection
Oberon Company TCG12 Series 12 Cal Arc Flash Face Shield with Adapters for Electrical Safety and Arc Flash Protection
Sellstrom Face Shield S31202 Arc Flash Rated Safety Mask for Men and Women, Dual Crown with 6-PT Suspension Hard Hat, Light Green Tint, ANSI Z87.1
Basics of Arc Flash Suit Inspections
1. Make sure the equipment is compliant to set safety standards
All the PPE has to be compliant to the standards OSHA has set. 
These include arc flash suit compliance standards:
29 CFR 1910 – Subpart I and Subpart Q. 
This is a requirement for all jobs and workplaces that involves working near open furnaces and energized environments. It is important to be aware that not all manufacturers produce PPE that are OSHA compliant. This is due to the high quality and cost of the materials needed to make the clothing and suits. So, ensure that the equipment you have chosen is compliant with the safety norms and standards for the industry you are working in.
The type and intensity of tests for arc flash PPE are laid out by OSHA in a series of tables here.
2. Conduct regular internal inspections
This step may be the most crucial, as conducting regular checks on an arc suit can reveal dangerous flaws or damages that can put your safety in jeopardy. It takes just a few minutes to check if your PPE is in good shape. You conduct the following checks:
Check for any cracks on the hard hat, such as brittle portions that may break.
Check if the safety glasses are scratch-free so vision is not impaired.
Check if the gloves are intact and that there are no punctures or holes.
Check if the boots are intact and have no damage to the sole or any other wear and tear.
Check the suit for any defects, tears or leaks.
These checks can be done onsite at your business' facility. It is always recommended to follow your company's guidelines for inspecting and cleaning arc suits.
3. Get external inspections and certifications done
Doing internal checks is fine but ensure that you get inspections done from external agencies as well who will be able to highlight all the suit's shortcomings. Act on the issues highlighted by external auditors and change or replace the equipment if required. Getting your equipment audited by external auditors helps in getting honest feedback on your company's preparedness in terms of PPE and OSHA compliance. This helps businesses take necessary corrective action if needed and can save time, money, and even lives.
Regular Inspections Are a Necessity
Arc Flash Suits are an absolute requirement in all industrial facilities and electrically energized working environments. Make sure that they are inspected in a timely manner and are maintained and kept in the best condition. Have internal and external inspections done to ensure that your arc flash unit or PPE does not fail to provide adequate protection in an eventual accident. 
If you're looking to buy arc flash PPE check out our helpful Arc Flash Suit Buying Guide.