Cut-resistant gloves are specialized hand protection equipment designed to protect the hands from cuts, abrasions, and burns. These types of hand protection gloves have varying levels of abrasion resistance, sturdiness, tensile strength, and impact resistance. They come in a variety of materials, and we will cover them in this post.
Cut Resistant Glove Materials
Cut resistance materials go beyond what regular plastic or textile gloves can offer in terms of preventing cuts to the skin. While leather and other natural fibers provide good protection, they can also be somewhat stiff and uncomfortable, especially in warmer climates.
Synthetic fibers offer a more comfortable feel, but can also be stiff depending on the thickness. Some manufacturers make gloves with a mix of leather and synthetic materials in order to provide a complete cut-resistant glove.
Regardless, cut-resistant glove materials are usually knitted or woven and very much tear-resistant. In order to fully protect your hand, the best cut-resistant gloves will have a thick layer of protective material that extends from your wrist to the ends of your fingers. Common cut resistant glove materials include:
Thermoplastic Rubber (TPR) for impact protection
Polyethylene
Spandex
Fiberglass
Stainless steel mesh or wire (worn over another glove)
Kevlar
Leather
Graphene
Glass fabric
Some of these materials offer cut protection up to several times more than leather. They also include inner liners and enhanced palm protection. Stainless steel wire mesh gloves are designed to not shed metal when they are brushed or cleaned. If this happens, consider buying a different brand of gloves.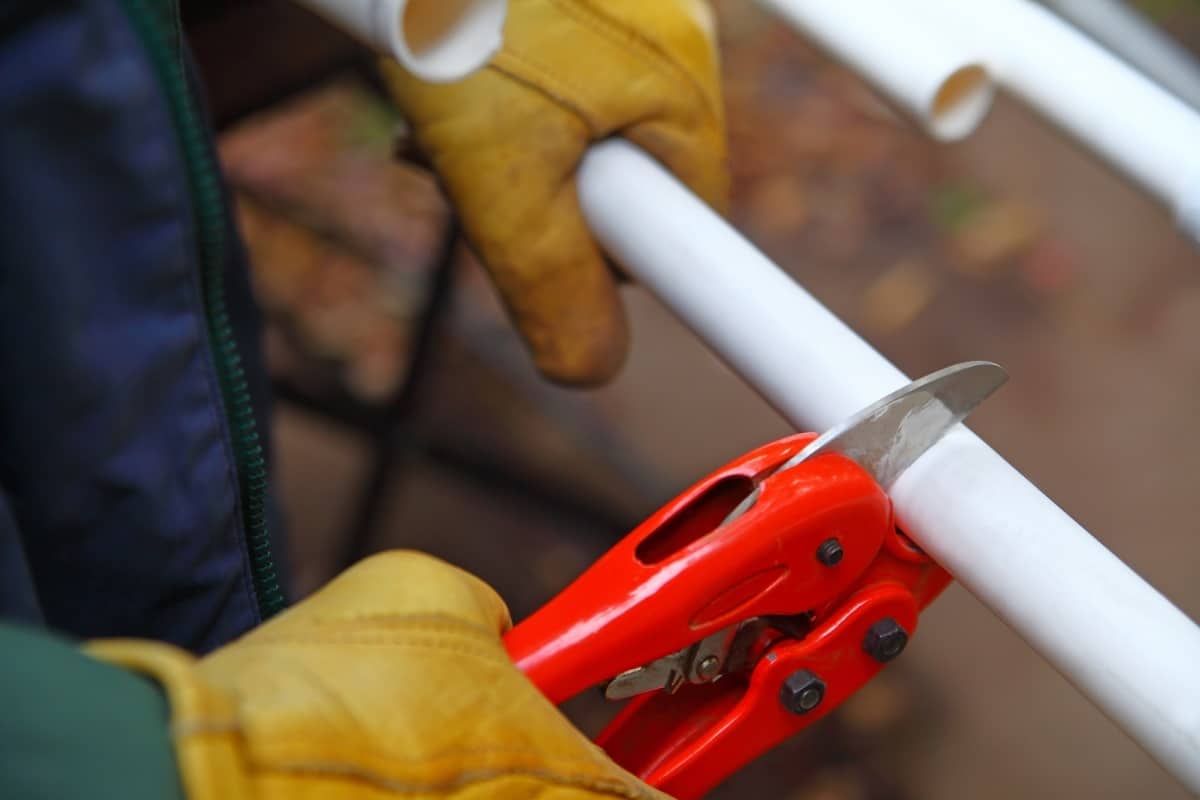 Additional cut-resistant rope or cord can be added to stainless steel mesh to make it more flexible and cut-resistant. Stainless steel gloves are also often worn on top of another glove, such as those made of nylon or polyethylene.
Cut Resistant Glove Coatings
Cut resistant gloves often include an extra external coating to enhance comfort and resistance to cuts and punctures. These include:
Cut Resistant Glove Liner Materials
To be more comfortable and wick moisture, cut-resistant gloves can also include liner materials. These include:
HPPE (high-performance polyethylene)
Polyester
Basalt fiber
Spandex
Nylon
Polyethylene is a common plastic used today and has a high impact strength as well as low friction. Basalt fiber is known for its heat protection and spandex is a synthetic fiber known for its exceptional elasticity.
Polyester is used in industrial fibers, yarns and ropes, and coatings that also provide high-energy absorption. Polyester fiber can also provide cushioning and is used for such in pillows and comforters.
Cut Resistance Materials Standards
A cut-resistant glove's capacity to withstand sharp objects, cuts, and punctures depends on whether it meets certain industry standards. These include:
American ANSI/ISEA 105
European EN388 and EN420
These standards cover additional characteristics beyond cut resistance, including:
Extreme abrasion resistance
Rust resistance
Water resistance
Puncture resistance
Heat resistance
To be considered protective, cut-resistant gloves need to have at least some of the extra qualities listed above. They also need to meet certain thresholds for protection from cuts. Not all cut-resistant gloves are cut-resistant to the same level. This is where cutting-edge technology has made a difference.
Today's gloves are stronger and have different types of protection. They can resist not only cutting but tearing, heat, and puncture as well. 
For more information on cut resistant glove standards, see our post Cut Resistant Glove Levels.
Extra Characteristics of Cut Resistant Gloves
Beyond being cut-resistant, in order for these gloves to be useable, they must also have other characteristics that make them easy to wear over and over again and for extended periods of time in different settings. These include:
Multi-use
Easy to clean
Different colors and styles
Ambidextrous
Food Grade
High-performance protection
Cut-resistant gloves are usually thin and comfortable and have the elasticity that allows for a flexible grip. This depends on the design and specific use for the gloves to be determined by the wearer.
These days, cut-resistant gloves offer a lot of flexibility to their users. These gloves are designed to provide the user with the maximum amount of dexterity when performing tasks and projects that involve cutting.
Colors of Cut Resistant Materials
Today's cut-resistant gloves are stylish, high-tech, and also very comfortable to wear. You can get them in just about any color or style, and they can be made out of just about any cut resistant material you want. If you want a design that screams industrial strength, you can find these gloves in those too.
The point is you can get a glove that can handle your tasks and also look great doing it. Cut-resistant glove materials come in a variety of colors, due to the synthetic materials that are used, including:
Hi-viz orange
Dove gray
Silver
Black
White
Brown
Blue
Pink
Soft red
Dark/light green
Hi-viz orange, pink, white, or soft red are great colors for being easy to spot from a distance or to separate them from your other work gloves.
However, in comparison to other qualities, cutting glove aesthetics do not matter as much when you are protecting your hands from injuries. Being comfortable to wear is perhaps more important than looks when it comes to hand protection.
Also, all types of gloves will wear out over time, so looking for a pair that won't go out of fashion quickly is a smart thing to do. Also, keep in mind that while cut-resistant gloves are very strong, they aren't indestructible. Like any other type of protection, your gloves need to be replaced after a certain amount of time.
Washing Cut Resistant Gloves
Cut-resistant gloves are usually machine washable, and it is best to buy a pair that are. The recommended temperatures for washing them are ~30°C, or ~85°F and not exceeding 40°C or 104°F.
However, similar to other garments, washing will decrease the elasticity and strength of the materials over time. It could also cause the material to shrink, so check the packaging or glove label to determine how to wash them effectively. This is especially the case with leather gloves which require special care.
If you need hand protection for cutting or heavy industrial work, choose a pair of cut-resistant gloves that have the abrasion, puncture, and heat resistance that you need. You can buy cut-resistant gloves online or at a local store.
However, be sure that the gloves you select fit you well, are comfortable, and are durable enough to stand up to the type of work you will be doing. Once you have purchased your set, follow the proper care procedures so that your gloves will last for years to come.