The work glove is an essential part of keeping hands safe in all types of industries. Cut-resistant gloves are specially designed work gloves that are best worn during certain types of work activities and provide specific protection from cuts, abrasions, and impacts. So when should you wear cut-resistant gloves? Find out below.
Tasks that Require Dexterity
Cut-resistant gloves offer good dexterity, especially if they are made from spandex, nylon, or steel mesh. This allows the wearer to grip tools and work materials without slipping. They also will be able to expand to fit your hand, especially if they made from elastic nylon.
For more information, see our post Materials Used In Cut Resistant Gloves.
Use During All Types of Cutting Work
Cut-resistant gloves are designed to resist sharp objects and blades when force is applied. There are varying degrees of pressure that a worker wearing these gloves will apply to cut.
For instance, cutting meat may require less force than cutting linoleum flooring, cardboard, or metal.
Also, cutting tools and grinders can quickly cut through all types of work gloves, and having cut-resistant gloves able to withstand these is necessary to keep your hands protected. So, it is necessary to check the level of protection offered by the cut-resistant gloves you are considering.
Cut resistant glove packaging will have one of the following work level markings:
Light / Medium
Medium / Heavy Duty
Heavy Duty
It is also important to consider the ANSI / ISEA and EN ratings of the gloves. These agencies have set standards related to the load-bearing applied to a cutting blade that is used to pierce cut-resistant gloves. You can learn more about this in our post Cut Resistant Glove Levels.
Tasks Suitable for Cut Resistant Gloves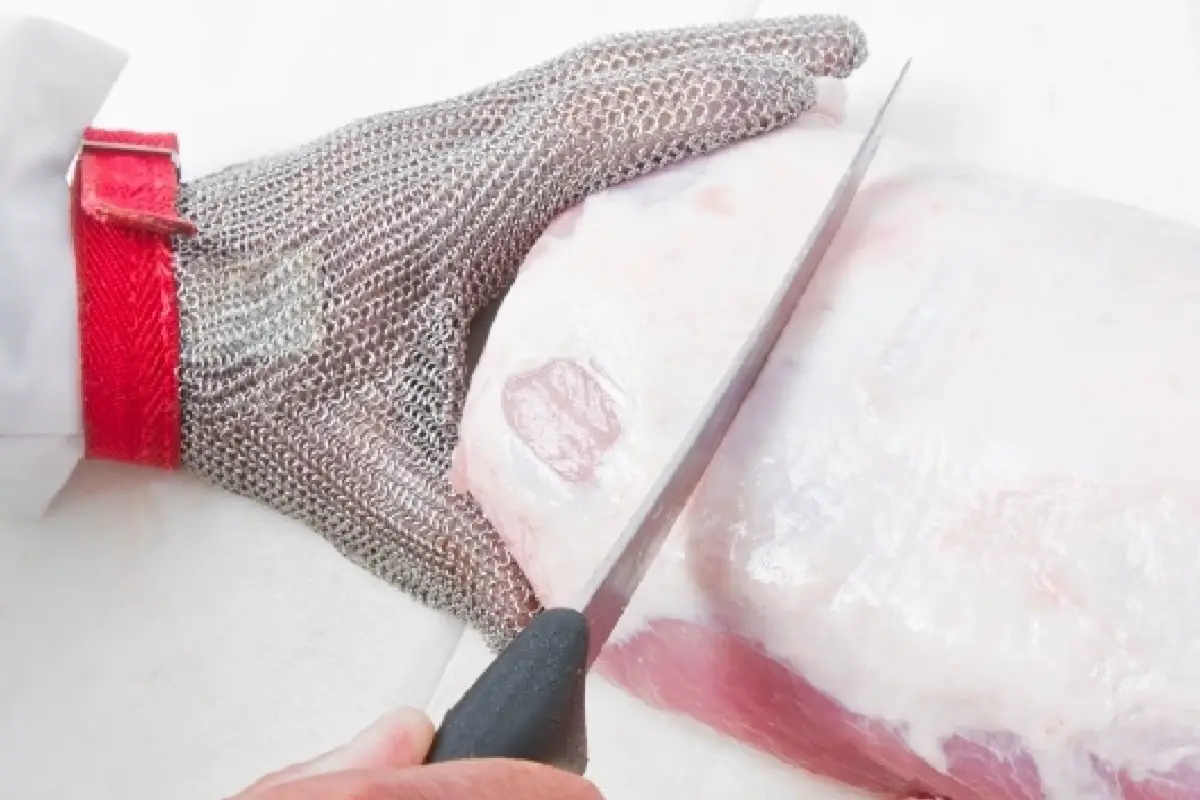 Woodworking
Metalworking
Glass handling
Carving
Carpentry
Automotive repair
BBQ'ing and grilling (aka pitmaster)
Oyster shucking
Meat cutting
Mandoline slicing
Grating
Peeling
Fileting
Tasks that use cut-resistant gloves depend on what they are made from and their intended use.
3 Popular Uses For Cut Resistant Gloves
#1 Food Handling
One use for cut-resistant gloves is in food handling when cutting meats, fish, and vegetables. In fact, you can find butchers and those that work in the fresh seafood industry wearing these gloves day today.
It is important to only use gloves that are stated as being "Food Grade" when using them for these tasks. There will also be conditions listed on the packaging for where these gloves work well, including:
Dry and light wet/oily
Dry only
Food Grade cut-resistant gloves are made to handle oily material, as you would find when working in a kitchen. However, make sure they can handle these wet and oily conditions before using.
#2 Woodworking and Metalworking
Woodworking and metalworking pose risks of cuts to your hands because of the materials and tools involved. Tools include:
Miter saw
Circular saw
Jigsaw
Table saw
Handsaws
Sanders and grinders
Sheet metal cutters
Wire cutters
Chisels and engraving tools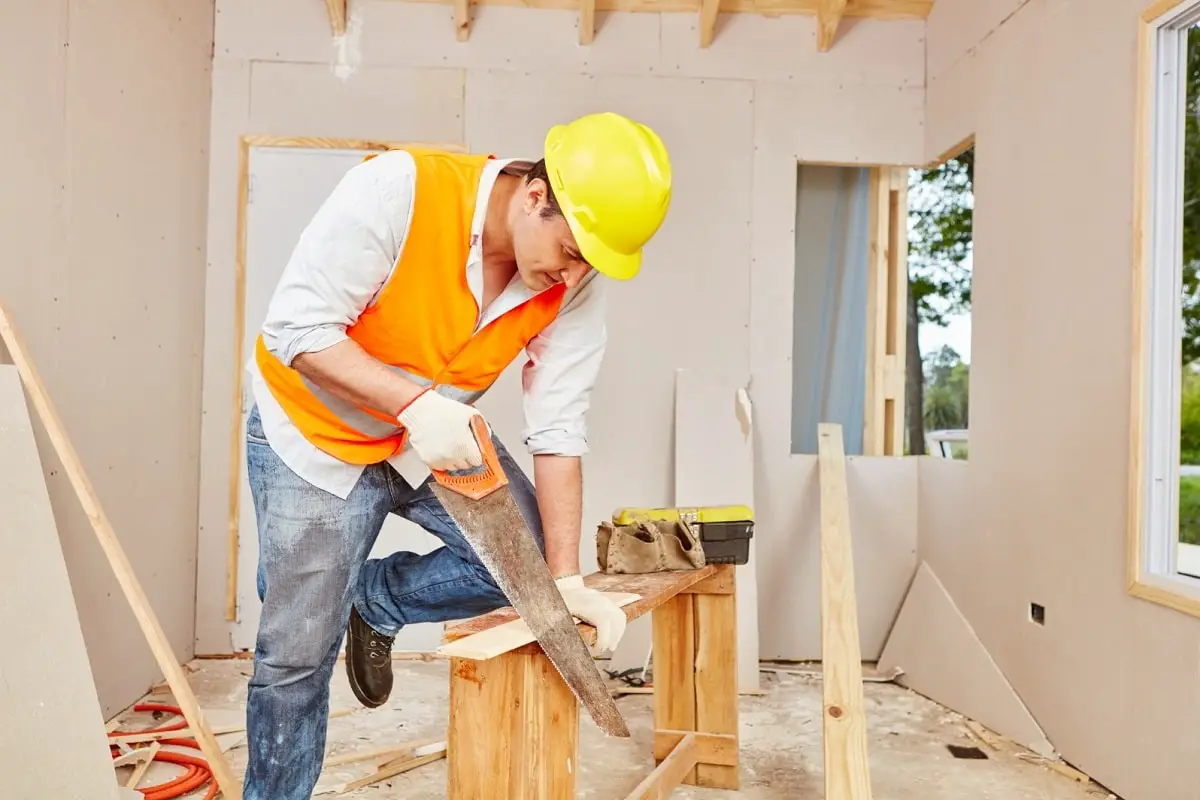 Each of these tools can cause cuts and punctures to the skin on the hands, some of them quite serious. Accidents happen in the shop so it is best to be prepared and protected just in case.
#3 Gardening and Home Improvement Tasks
If you like to garden, cut-resistant gloves are ideal for certain tasks including trimming roses, bushes, and tree branches. Home improvement tasks such as trimming carpet, linoleum, wiring, or wallpaper are ideal for wearing cut-resistant gloves.
In general, it is always best to protect your hands when you are using box cutters, tree trimmers, or wire cutters. In fact, if you like to do hobbies such as model making or scrapbooking, cut-resistant gloves can be worn to prevent cuts from X-acto knives or scissors.
Recommended Cut-Resistant Gardening Gloves
DEX FIT Level 5 Cut Resistant Gloves Cru553, Firm Non-Slip Grip, Thin & Lightweight; Durable & Foam Coated
Dowellife Working Gloves for Men and Women, Cut Resistant Work Gloves, Comfortable Gardening Gloves
Handson Gardening Gloves – Cut Resistant Digging Claw Hand Protection Tool for Gardeners & Landscapers
Washing Cut Resistant Gloves
Do not let washing cut-resistant gloves deter you from using them. Most are machine washable and shrink resistant and will keep their form and strength for many uses. Choose a pair that states "machine washable" on the packaging to make sure, however.
Cut-resistant gloves are machine washable at temperatures ~30°C, or ~85°F but not exceeding 40°C or 104°F. 
Like all work gloves, cut-resistant gloves will get dirty, grimy, and otherwise collect debris in their fibrous material. So, cleaning them will be a necessity over time.
How Effective Are Cut Resistant Gloves?
You may be asking do cut resistant glove actually work? For the answer, see our post Do Cut Resistant Gloves Work?
Using cut resistant gloves should not hinder you from completing tasks that could injure your hands. They should be comfortable and durable and not cause you any irritation. The right pair of cut resistant gloves can keep you protected from cuts, scrapes, and abrasions, and allow you to finish your job quickly and safely.