When cutting, grinding, brazing, or welding, it is best to have safety glasses that provide both protection and convenience. Sometimes, it may be tempting to only wear your sunglasses instead of welding safety glasses. But which one provides better protection? Find out below.
Sunglasses
Sunglasses protect our eyes from the harmful rays of the sun. They also provide fashion to the wearer while outside, on the beach, or on the sidewalk. When we are exposed to sunlight for long durations, even if we have on face sunscreen, the possibility of having some skin cancer is high. In fact, most people who have had their eyes tested have shown to have higher levels of skin cancer than those who don't wear sunglasses.
Sunglasses can also be a status symbol and many brands cater to this market segment. However, most people see them as more of a necessity, especially in sunny climates.
Sunglasses are designed to be worn in daylight, or indoors if you have light sensitivity. Sunglasses often come with the following components and protections:
One-piece silicone, rubber, or metal nose pad.
Metal hinges.
UV protection coating, blocking UVA, UVB, and UVC rays (up to 100%).
Tri-Acetate Cellulose (TAC) polarized lenses.
Scratch coating.
Reflective lenses.
Impact-resistant lens coating (not ANSI rated).
Male, female, or unisex.
Wrap-around flexible frames.
A variety of colors and decorations for lens and frames.
Reflective and tint adjusting lenses.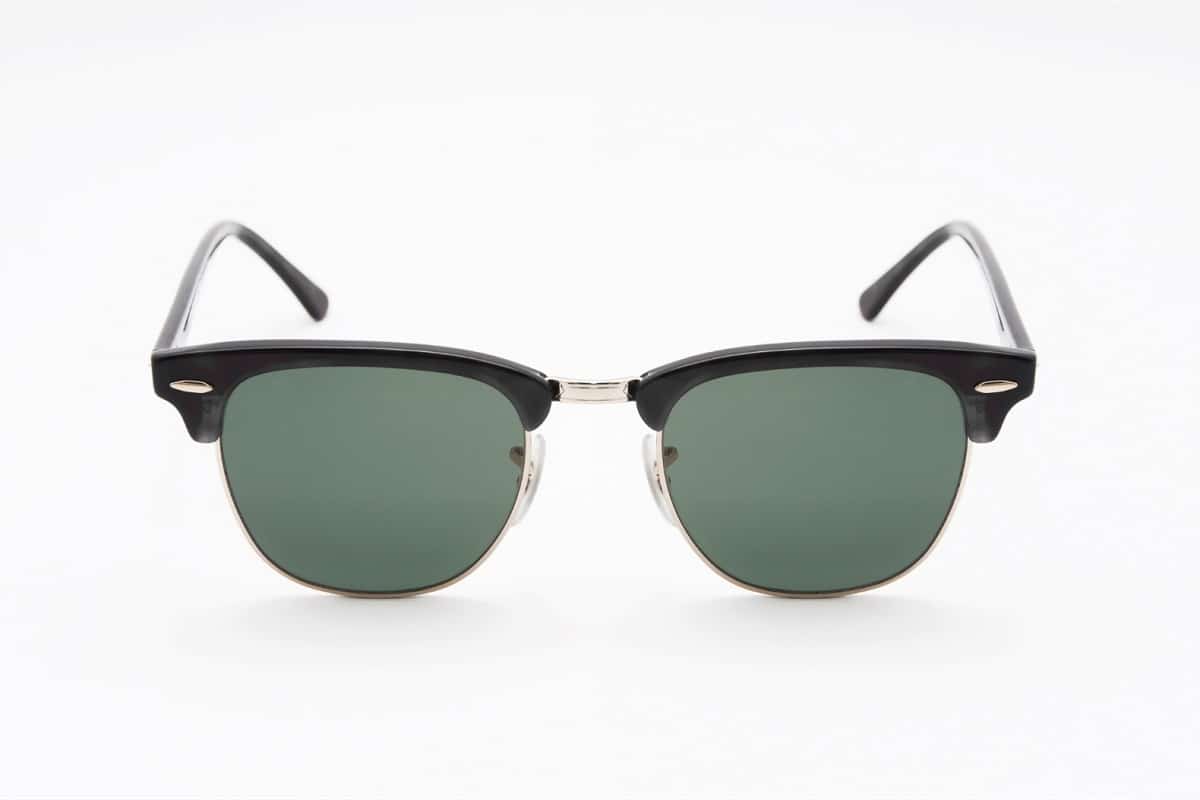 Welding Safety Glasses
Welding safety glasses are designed to protect the wearer's eyes during cutting, grinding, or brazing. The biggest reason is that they can be used to protect your eyes from the loud and high temperatures that these activities can cause. This can lead to serious problems, such as blindness.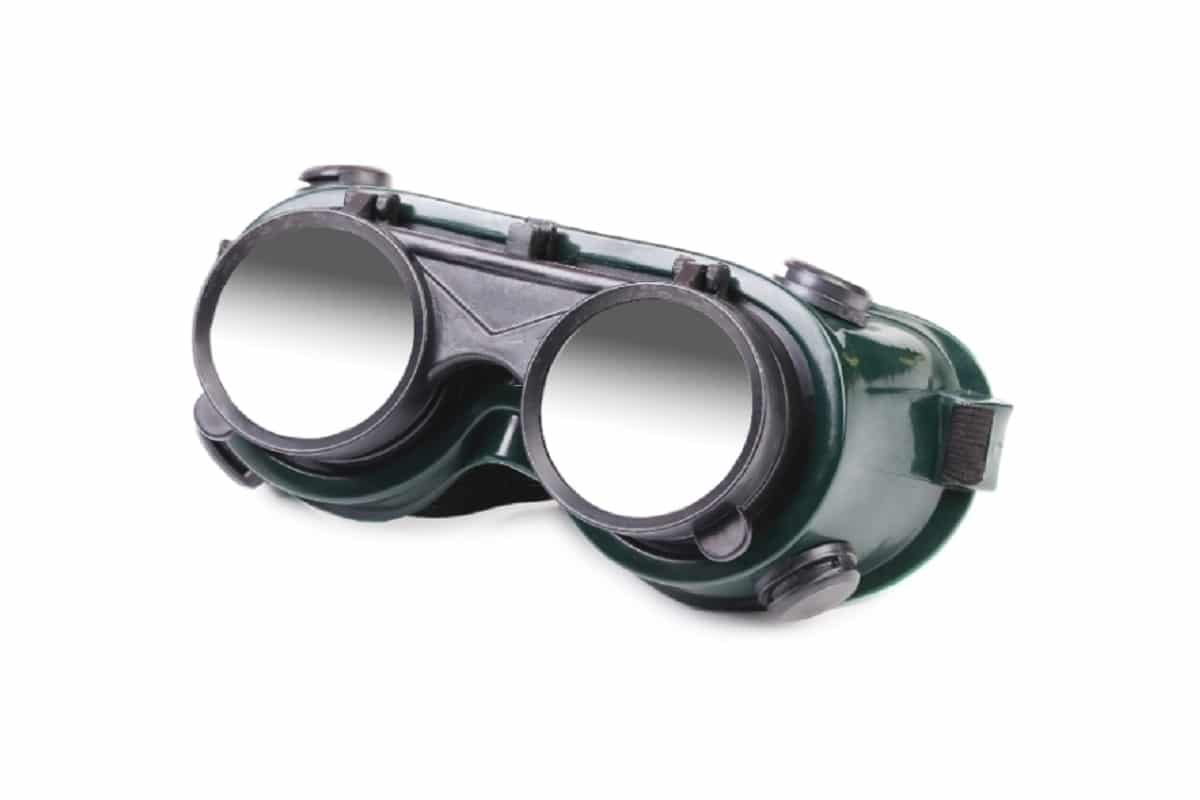 Some welding safety glasses are suitable for different situations, while others are specially designed for different fields. There are even safety glasses that can be used on an industrial level. There are many manufacturers making these products, which means that you should be able to find some that suit your needs. 
Welding safety glasses come with the following components and capabilities:
UVA and UVB light absorption
High impact polycarbonate lenses
Anti-fog/anti-scratch coating
Wrap-around frame
Different colored lenses and frames
Reflective lenses
Meet or exceeds ANSI/ISEA Z87.1 or CSA Z94.3 rating standards.
Useful Welding Safety Glasses
LINCOLN ELECTRIC CO KH976 Brazing Goggles, IR5 Lens
Bolle Safety Shade 5.0 Welding Safety Glasses, Scratch-Resistant
QHRM Welding Glasses True Color View -1/1/1/2 Optical Clarity Welding Goggle Protective Mask Solar Automatic Dimming
Similarities
Both welding safety glasses and sunglasses can protect from mild impacts from dust or dirt particles or bumping into nearby objects. They also provide similar UV protection. Sunglasses and welding safety goggles share the fact that they have tinted lenses to filter light, and can also limit the vision of the wearer.
They Both Use Similar Materials
They each use similar materials that include:
Polycarbonate lens
UV protection coating
Rubber or silicon
Differences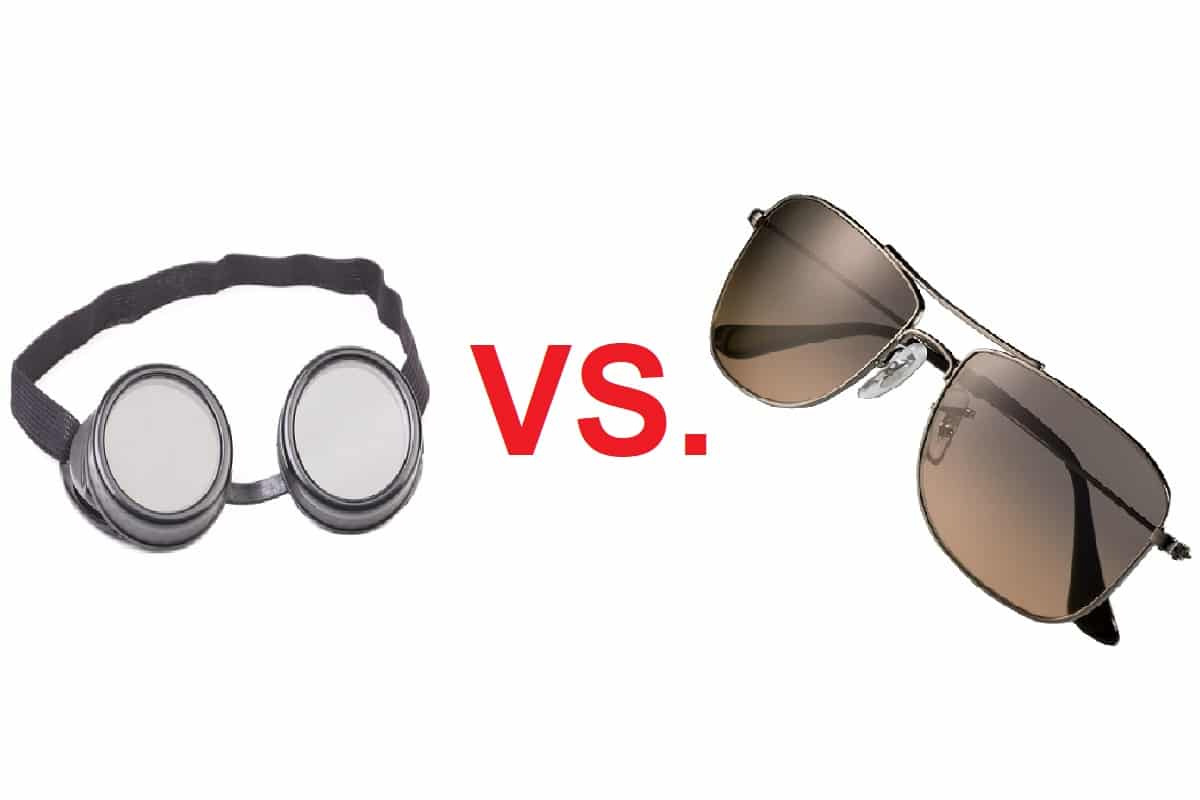 Sunglasses Have Prescription Lenses
Sunglasses can come with prescription lenses, custom frames, and be purchased at medical providers' offices. Welding safety glasses are mostly non-custom and do not include prescription lenses unless the wearer goes out of their way to have them installed.
Sunglasses Can Be More Expensive
Low-end sunglasses you can find at your local hardware or retail superstore will often be cheaper than weldin
Sunglasses, especially prescription sunglasses can exceed the price of welding safety glasses, by tens or even hundreds of dollars.
Sunglasses Come In A Wider Variety of Designs
When it comes to sunglasses, there are many different types out there. They come in many different shapes and colors to match any look we might be trying to achieve.
Welding safety glasses are much less about fashion and more about utility, and their designs are much more limited in number because they mostly avoid aesthetic flashiness.
Sunglasses Provide Only Mild Impact Protection
Sunglasses are not required to meet ANSI or CSA impact standards. This means that even if they are designed to be impact resistant, there is no guarantee they can withstand impacts that welding safety glasses can.
Neither Offer Enough Protection For Arc Welding
Sunglasses cannot provide enough protection for any type of welding. For grinding, cutting, or brazing it is recommended to only wear safety glasses or welding safety glasses.
However, neither sunglasses nor welding safety glasses provide enough protection for arc welding. Prescription sunglasses can be worn underneath welding safety helmets but may darken the vision too much.
Which Is better?
Which is better depends on what you are using them for. It is not recommended to wear only sunglasses to weld, as they do not provide adequate protection from either bright light or debris. Make sure to fully understand what you need your glasses for before deciding which one to wear.